Buy tickets to see The Horrors across the UK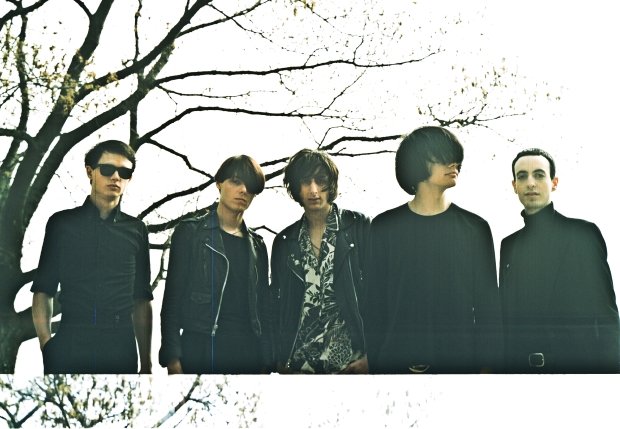 Five-piece are back with their fifth album, titled 'V' ,and will tour this October
The Horrors are back with their fifth album, V, and have announced a UK tour for October. Tickets are on sale now.
The band first appeared in the mid-noughties and were instantly hyped, appearing on magazine covers before they'd even released their first EP. Their striking image, dapper and gothic, and the new wave influenced post punk of tracks like 'Jack The Ripper' and 'Count In Fives' made their 2007 debut album Strange House a memorable one.
They turned table spectacularly with 2009's Primary Colours, the shoegaze influence and spoken word breakdown of 'Who Can Say' showing a band of musical range. Recent albums Skying and Luminous continued the theme, and singer Faris Badwan says that V has dance, trance and 80s pop influences.
The tour kicks off at Belfast's Mandela Hall on Mon 16 Oct and finishes up in Camden at KOKO on Sun 29 Oct.
The Horrors UK tour dates 2017:
Mon 16 Oct– Mandela Hall, Belfast
Thu 19 Oct – QMU, Glasgow
Fri 20 Oct – Newcastle University
Sat 21 Oct – Leeds University
Sun 22 Oct – O2 Academy, Liverpool
Tue 24 Oct – O2 Institute, Birmingham
Wed 25 Oct – Bierkeller, Bristol
Thu 26 Oct – Cambridge Junction
Sat 28 Oct – ACCA, Brighton
Sun 29 Oct – KOKO, London
Tickets for The Horrors are on sale now, go get yours.