Buy tickets for The Killers at London's O2 Arena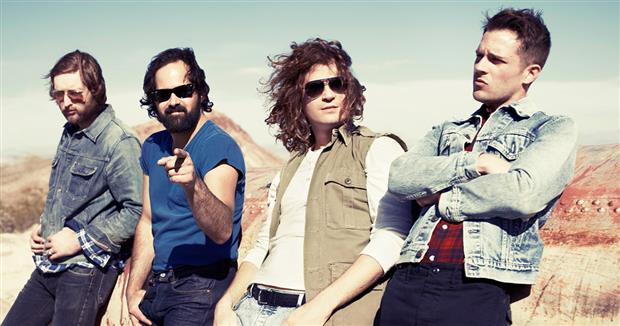 Indie rock'n'rollers behind 'Mr Brightside', 'Somebody Told Me' and 'When You Were Young' play two dates on Mon 27 and Tue 28 Nov
The Killers have announced two huge London shows for November, with tickets on general sale Fri 14 Jul at 9am.
The Las Vegas lovers of indie rock n roll bring anthems spanning a decade long career to London's O2 Arena on Mon 27 and Tue 28 Nov.
Emerging in 2003 with a low budget music video for 'Mr Brightside' within a year The Killers were one of the biggest bands on the planet, due responsibly to the enormous popularity of that song, which was impossible to avoid.
Their 2004 album Hot Fuss went on to sell over 7 million copies worldwide, spurred on by the record's other hit singles 'Somebody Told Me', 'All These Things That I've Done' and 'Smile Like You Mean It'.
The band are gearing up to release their fifth album, from which they've released a video for the confident, 80s pop influenced 'The Man'.
Over a decade since their formation they're still finding new ways to blow audiences away. With fresh material to look forward to, as well as hits like 'When You Were Young', 'Read My Mind' and 'Human', fans heading to the O2 Arena gigs can look forward to two special nights. Don't miss out.
The Killers play London's O2 Arena on Mon 27 and Tue 28 Nov. Tickets go on sale Fri 14 Jun at 9am.