Buy tickets for Nothing But Thieves' UK tour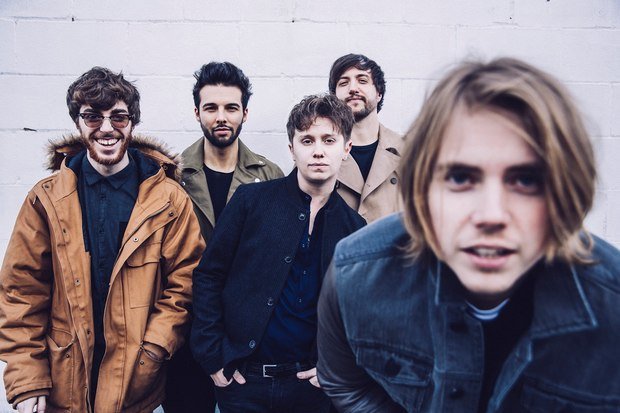 Southend-on-Sea rockers play nine dates across the UK in November, supporting second album Broken Machine
Nothing But Thieves have announced UK tour dates for November 2017, with tickets on sale now.
The Southend-on-Sea alt rockers will play tracks from their self-titled debut album, released in 2015, and from its soon to be released follow up Broken Machine, due in September.
The tour kicks off at Newcastle's O2 Academy on Sun 5 Nov, and will see the band play Glasgow, Manchester, Nottingham, Liverpool, Bristol, Norwich and Southampton before finishing up at London's Roundhouse on Fri 17 Nov.
First single from Broken Machine, the rousing emo pop punk of 'Amsterdam', has been on heavy rotation on Radio 1, and was given a rapturous response when the band performed it at Glastonbury in June. It'll set well in the set along with tracks like 'Ban All The Music', 'Honey Whiskey' and 'If I Get High'.
Nothing But Thieves 2017 UK tour dates:
Sun 5 Nov – O2 Academy, Newcastle
Tue 7 Nov – O2 Academy, Glasgow
Wed 8 Nov – Albert Hall, Manchester
Fri 10 Nov – Rock City, Nottingham
Sat 11 Nov – O2 Academy, Liverpool
Mon 13 Nov – O2 Academy, Bristol
Tue 14 Nov – UEA, Norwich
Wed 15 Nov – O2 Guildhall, Southampton
Fri 17 Nov – Roundhouse, London
Tickets for Nothing But Thieves are on sale now.