Chaos Walking to be released in 2019
Bang Showbiz
12 July 2017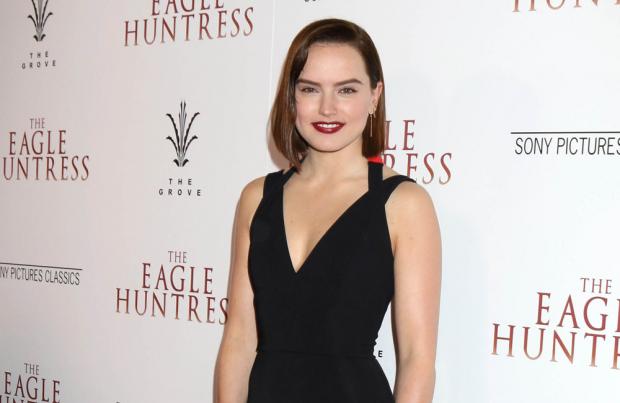 Daisy Ridley and Tom Holland will team up for new sci-fi thriller 'Chaos Walking' in March 2019
Daisy Ridley's new movie 'Chaos Walking' will be released in March 2019.
The 'Star Wars: The Force Awakens' actress will team up with Tom Holland for the sci-fi adventure, and Lionsgate have revealed the film will go up against 'How to Train Your Dragon 3' when it is released on March 1, 2019, while 'Captain Marvel' is out the following week.
The movie will be adapted from author Patrick Ness' young adult trilogy, 'The Knife Of Never Letting Go', 'The Ask And The Answer' and 'Monsters Of Men', which is set in a dystopian world where living creatures can hear each other's thoughts.
Doug Liman is due to direct the motion picture, which was initially rumoured to be dropping in 2018, while Doug Davison and Alli Shearmur will produce alongside Robert Zemeckis.
The film will focus on main character Todd Hewitt (Holland), who lives on the planet of New World and is the only boy left in Prentisstown, which is comprised of men.
The planet becomes infected by virus The Noise, released by the native species the Spackle, which inflicts immersive visions of everyone's thoughts.
But Tom discovers a girl named Viola (Ridley) who can help him decipher some of the world's secrets.