Find out how to buy tickets for Chas and Dave at the Royal Albert Hall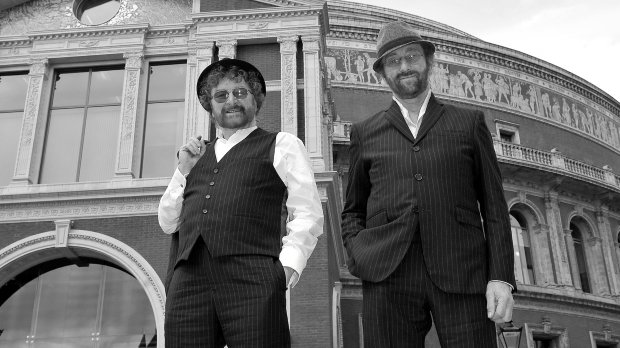 Rockney pop duo play the iconic London venue on Fri 20 Apr 2018 with tickets on sale Fri 14 Jul at 9am
Chas & Dave have announced a huge show at London's Royal Albert Hall on Fri 20 Apr, with tickets on sale Fri 14 Jul at 9am.
The duo, Chas Hodges and Dave Peacock, were known for their 'mockney' tunes and had hits like 'Gertcha!', 'Strummin' and 'Rabbit' in the 70s and 80s
The 'mockney' (cockney-rock) sound was born when Hodges found himself singing in an affected American accent, and was struck by how unusual it was not to sing in his natural voice. The group were influenced by early rock 'n' roll, as well as the sounds of the music hall, boogie woogie piano and pub singalongs.
They've also notable for being chief proponents of the sporting single in the UK. They recorded several songs in celebration of their beloved Tottenham Hotspur football club, including 'Ossie's Dream (Spurs Are On Their Way To Wembley)', 'Tottenham Tottenham', 'Hot Shot Tottenham', 'When The Year Ends In 1' and 'The Victory Song'.
Another classic, 'Snooker Loopy', brought together the sport's own Steve Davis, Dennis Taylor, Willie Thorne, Terry Griffiths and Tony Meo to sing backing vocals. It charted at number six in the UK.
It's going to be a right old knees up. Don't forget to get your tickets.

Chas & Dave play London's Royal Albert Hall on Fri 20 Apr 2018. Tickets go on sale Fri 14 Jul at 9am.