Hit musical Hairspray to tour the UK in 2017 and 2018, find out how to buy tickets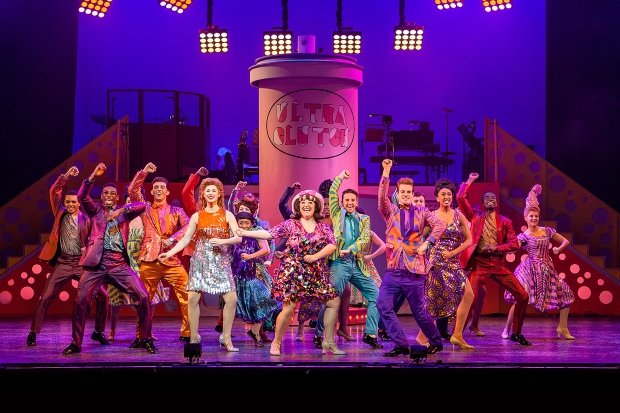 Feelgood story about Tracy Turnblad features 'Welcome To The 60s', 'You Can't Stop The Beat' and 'The Nicest Kids in Town'
The smash hit musical Hairspray is to tour the UK in 2017 and 2018, with tickets on sale now.
The shows start in September 2017, with a run at Sunderland's Empire Theatre between Mon 25 and Sat 30 Sep, before heading to Glasgow's King's Theatre in October and Aylesbury's Waterside Theatre in November.
Bristol, Edinburgh, Manchester and Milton Keynes play host in 2018, with the final dates taking place at Liverpool Empire between Mon 16 and Sat 21 Apr.
The quintessential feelgood show, Hairspray features the hit songs 'Welcome To The 60s', 'You Can't Stop The Beat' and 'The Nicest Kids in Town'.
It tells the story of Tracy Turnblad, who dreams of dancing her way onto national TV. Set in Baltimore in 1962, it's a story about prejudice and equality, and it never fails to put a smile on the face.
Hairspray 2017/18 UK tour dates:
Mon 25 Sep - Sat 30 Sep – Sunderland Empire
Mon 2 Oct - Sat 7 Oct – King's Theatre, Glasgow
Mon 6 Nov - Sat 11 Nov – Waterside Theatre, Aylesbury
Mon 5 Mar - Sat 10 Mar – Hippodrome Theatre, Bristol
Mon 12 Mar - Sat 17 Mar – Edinburgh Playhouse
Mon 26 Mar - Sat 7 Apr – Opera House, Manchester
Mon 9 Apr - Sat 14 Apr – Milton Keynes Theatre
Mon 16 Apr - Sat 21 Apr – Liverpool Empire
Tickets for Hairspray across the UK are on sale now.