Lucy Benjamin teases 'fireworks' in EastEnders
Bang Showbiz
24 July 2017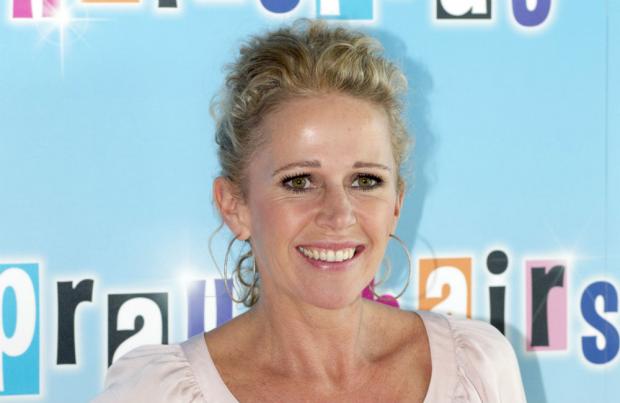 Lucy Benjamin has hinted that there will be some "fireworks" when her character Lisa Fowler runs into her ex Phil Mitchell
Lucy Benjamin has teased that there will be "fireworks" when her alter-ego Lisa Fowler comes face-to-face with Phil Mitchell in tonight's (24.07.17) episode of 'EastEnders'.
The 47-year-old actress has agreed to reprise her role as the former home-wrecker in the long-running show for a couple of weeks after her character learns that her daughter Louise Mitchell (Tilly Keeper) was set on fire by two bullies at her school prom.
But, in true soap fashion, her return won't be smooth sailing as she and her ex (Steve McFadden) will lock horns when they confront each other at their daughter's bedside.
Speaking to the Radiotimes.com, she said: "There's always going to be drama when Lisa is anywhere near Phil. There's going to be fireworks. Phil isn't Lisa's favourite person in the world to be around.
"I think he's a trigger for lots of things going wrong for Lisa. He's not the sort of person that she needs to be around. But in true Lisa and Phil fashion, it will be quite explosive."
And it won't just be Phil she has a run in with, as Lisa will also be at loggerheads with the recovering alcoholic's wife Sharon Mitchell (Letitia Dean) - for a little while anyway.
She explained: "There was history with Lisa and Sharon. There's always been fireworks there. Lisa realises Sharon is the woman in Phil's life and is the right woman for Phil. Sharon is such a lovely human being and such a great character. Lisa will realise she needs to get in with Sharon as an ally. Of course, Sharon's no fool and will stand her ground and will tell Lisa in no uncertain terms what she thinks of her. But Sharon is able to move on from that a lot more easily than Phil. She can have her say and have her piece and let people know how she feels. She's a grown-up though, she's lived. She's made her own mistakes and is happy to move forward."
Lucy quit the soap in 2010 after 12 years of playing the loveable troublemaker.