Jared Leto in talks for Bloodshoot
Bang Showbiz
26 July 2017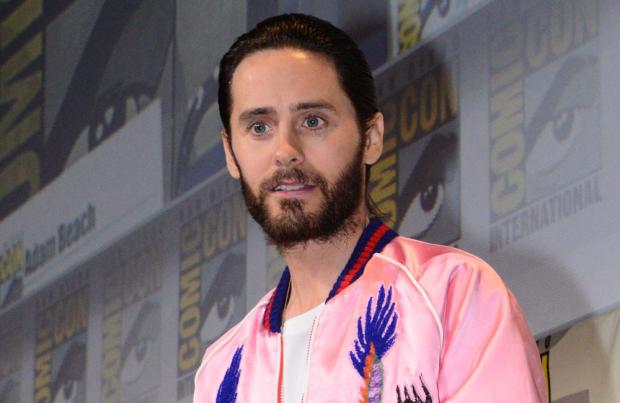 Jared Leto is in talks to star in another comic book movie, an adaptation of 'Bloodshot'
Jared Leto is in talks to star in 'Bloodshot'.
The 'Suicide Squad' actor has entered negotiations with Sony to star in their upcoming comic book adaptation, which is based on a 1992 Valiant Comics title created by Kevin VanHook, Yvel Guichet, Don Perlin and Bob Layton.
The tale follows Angelo Mortalli, a former mob hit man who is double-crossed and framed for murder, ending up in witness protection. However, he is then betrayed again by the FBI agent assigned to protect him and kidnapped by a secret government programme, where he is mind is wiped clean - or so they think - and he is infused with nanites, turning him into a super soldier with healing abilities and inhuman strength.
Angelo later escapes and, with parts of his memories remaining, goes looking for those who crossed him and tries to figure out who he is.
If Jared does sign up for the film, he'll be landing a multi-picture deal as the plan is for at least one sequel and an eventual crossover with the currently-in-development 'Harbinger' series.
Dave Wilson is currently signed up to direct, with the movie having previously had a number of different people at the helm since it was set up in 2012, including Matthew Vaughn, who remains attached as a producer.
Jared previously played The Joker in 'Suicide Squad' and in preparation for his role he famously sent used condoms and animals to his cast, but the star doesn't plan on method acting for "every role".
He said: "I don't think I need to do it [method acting] for every role. I mean if I was in 'Baywatch II', I don't think I'd need to do it. That would be so much fun, to be in a movie as fun as that. But everyone's got to do what works for them. Some people can be eating chicken nuggets with a stripper on their lap and then jump right into it."
However, he believes the technique has helped him to do a "better job" in a film when he is more committed to getting into the character.
He explained: "I've always just done what I have to do in order to do a good job -- and I feel I do a better job when I give a bigger commitment."