Jennifer Lawrence felt miscast in Mother!
Bang Showbiz
7 September 2017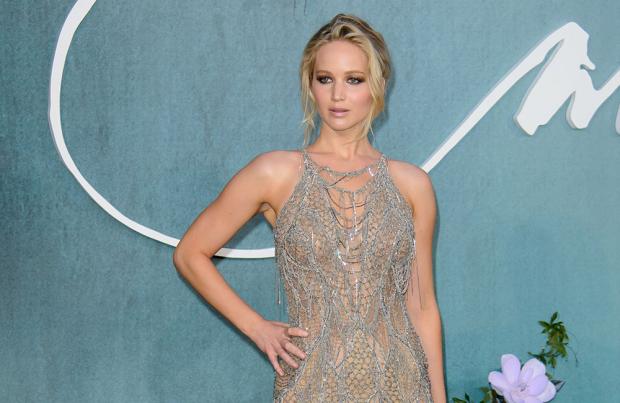 Hollywood superstar Jennifer Lawrence admitted she felt she was "severely miscast" in her new movie 'Mother!' and revealed she tore her diaphragm during shooting
Jennifer Lawrence felt "severely miscast" when she started shooting 'Mother!'.
The 27-year-old actress stars opposite Javier Bardem in Darren Aronofsky's new mysterious psychological thriller and Lawrence has admitted that this specific role scared her as she has never played a character like this before.
But Lawrence was able to deliver another acclaimed performance due to the support of Aronofsky and Bardem and her other co-stars, who include Michelle Pfeiffer, Kristen Wiig and Domhnall Gleeson.
Speaking at movie's UK premiere at London's Leicester Square on Wednesday night (06.09.17), she said: "That's what scared me and I thought I was severely miscast. I found time to find who she was while working with Darren and I was able to pull out this personality that I didn't know existed. Darren was lovely. Michelle Pfeiffer and Javier Bardem and everyone was great and super nice."
Praising her on-screen husband Bardem, 48, she added: "I love him. He is adorable and he is a gentleman. Acting with him is really unbelievable. There's not one moment that it's not real."
Lawrence also revealed that she accidentally tore her diaphragm due to her having to hyperventilate excessively for a particularly dramatic scene.
She said: "I tore my diaphragm for hyperventilating. People thought I was beaten up so want to clear it up that I did it to myself. It was my own doing."
Aronofsky's 'Mother!' follows a married couple whose relationship is tested when uninvited guests arrive at their home and apparently it only took the filmmaker - who previously helmed the critically acclaimed 'Black Swan' - five days to write the script.
Lawrence said: "First I met with Darren and he told me about his ideas which were unique and brilliant so I said yes. And then in five days we had a script and it is just unique and unlike anything else out there. It's incredible working with him. He is brilliant. You just follow his lead. It's really about filling his vision."
Although the plot of the film has been kept a secret by the director and cast and reviewers, Lawrence has spilled one proposed title was 'Six Days' and she has compared the story to the creation of the world in the Bible.
Lawrence said: "The secret title before we decided on 'mother!' was called 'Six Days'. It's almost like watching the universe begin and end in six days."