Jordan Vogt-Roberts praises Godzilla Vs. Kong
Bang Showbiz
9 September 2017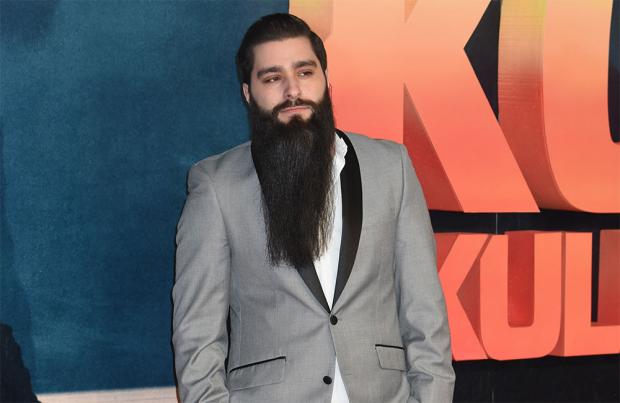 Jordan Vogt-Roberts has said 'Godzilla Vs. Kong' will have the same "sensibility" as 'Kong: Skull Island'
Jordan Vogt-Roberts has said 'Godzilla Vs. Kong' will have the same "sensibility" as 'Kong: Skull Island'.
The 32-year-old filmmaker helmed the recent blockbuster reboot of the popular creature movie franchise, and is pleased the upcoming crossover movie - which is slated for release in 2020 - will follow a similar structure when it comes to creating the titular colossal ape, despite the project being helmed by Adam Wingard.
Speaking to Collider.com, Jordan said: "Talking to Adam made me so happy because he, in particular, really understands the kind of anime, manga, mech sensibility that I was trying to bring to Kong. He gets that and that was something that I fought so hard for and was so difficult to sort of realise to life through concept to execution with ILM [Industrial Light and Magic].
"That's one of the things I'm most proud of with him. I think he truly gets that and he truly wants to lean into this version of Kong that kind of was borne from my crazy and stupid video game brain."
Jordan's attachment to his vision of the 100 foot ape comes as he said earlier this year that he was "proud" of the movie he has created.
He said: "I'm very proud of how this looks and I'm very proud of what the set pieces are and I think there's a lot of stuff where audiences will walk out and feel like 'I've never seen that before.' There's stuff that's just pretty bonkers, and I'm excited about that."
Meanwhile, Jordan believes the "most challenging aspect" of making the movie was ensuring the audience would leave the theatre feeling as though the project was "worth their time".
He said: "I think the most challenging aspect was just making sure we deliver for audiences. That we give them something the feels fresh, where you go to the theatre every day and think 'Was it worth it?'. In a world of on demand everything, we need to make sure that we give them an experience that feels like it was absolutely worth their time."