Shrek The Musical announces casting ahead of Edinburgh Playhouse run, tickets on sale now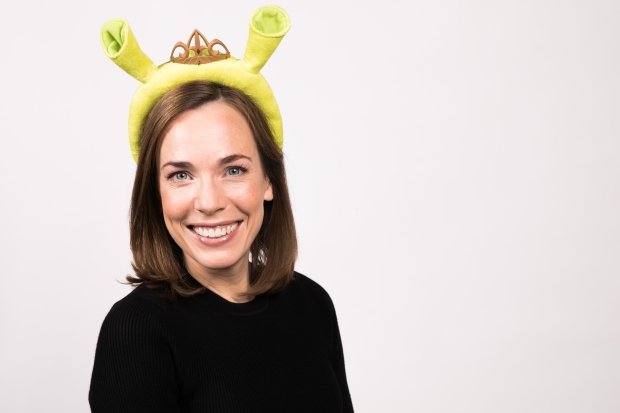 Classic Ogre tale comes to Scotland over the festive period, from Tue 12 Dec to Sun 7 Jan
Shrek the Musical has announced casting for the upcoming UK tour, tickets for which are on sale now.
After the huge success of the first run, the hit musical is back, touring the country throughout 2018. First of all, though, there's a festive run at Edinburgh Playhouse from Tue 12 Dec to Sun 7 Jan.
Aberdeen-born Laura Main, who plays Shelagh Turner in hit TV show Call The Midwife, is taking on the role of Princess Fiona, with Welsh actor Steffan Harri returning as the loveable ogre Shrek, who has his world turned upside down when fairytale creatures disturb the peace and solitude at his swamp.
Marcus Ayton will play the role of Shrek's donkey sidekick, while Samuel Holmes plays the villain of the piece, the diminutive and dastardly Lord Farquaad.
The show opens at Edinburgh Playhouse on Tue 12 Dec, before playing across the UK throughout 2018.
Shrek The Musical Tour Dates 2017/18:
Tue 12 Dec - Sun 7 Jan – Edinburgh Playhouse
Tue 16 Jan - Sun 28 Jan – Palace Theatre, Manchester
Wed 31 Jan - Sun 11 Feb – Empire Theatre, Sunderland
Wed 14 Feb - Sun 25 Feb – New Alexandra Theatre, Birmingham
Wed 2 May - Sun 13 May – Regent Theatre, Stoke-on-Trent
Wed 30 May - Sun 10 Jun – New Victoria Theatre, Woking
Tue 12 Jun - Sun 24 Jun – Liverpool Empire
Wed 25 Jul - Sun 5 Aug – Milton Keynes Theatre
Wed 8 Aug - Sun 19 Aug – Hippodrome Theatre, Bristol
Tickets for Shrek The Musical are on sale now.