Jessie J announces new mini album R.O.S.E
Bang Showbiz
13 September 2017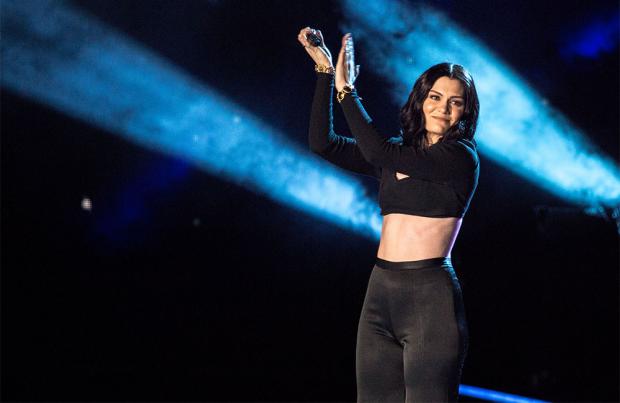 Jessie J has unveiled a new min album called 'R.O.S.E' which is named after her mother and is about her rising "above the pain"
Jessie J has announced a new mini album called 'R.O.S.E'.
The 'Price Tag' hitmaker took to Instagram on Tuesday night (12.09.17) to unveil the four-track EP, which is named after her mother Rose, but is also an acronym for Realisations, Obsessions, Sex and Empowerment.
The 29-year-old beauty has created a song for each word.
In a video, she says: "My mother is called Rose, she gave me the gift of life. A rose is at its most beautiful when budding. I rose above the pain.
"We give roses or a single rose as a gift with so many different feelings. This is my gift to you.
"For each letter there is a word and for each word there's a song I will share with you."
Jessie also opened up about how "lost" she felt after her last record, 2014's 'Sweet Talker', under-performed, but ultimately nothing could tear her away from her passion which is her bloodline.
Whilst walking through a field, Jessie says in the clip: "I tried to stop and I didn't know how to because it's impossible to walk away from true love. Art, emotion, lyrics, music, feeling is what I need to survive.
"I don't do this because I want to do it, I do it because I have to."
Speaking of her break from the spotlight, she explains: "I lost my passion to create, to draw a line between business and art.
"I'd fallen into darkness and allowed myself to be led by fear. The fear was keeping other people happy who didn't ever care about me and I was running deeper into something and someone I wasn't.
"The music I said I didn't want to make is what brought me back to life.
"The anger, the honest, the heartache, the pain, the joy, the strength, the love, it all happened for a reason."
The 'Big White Room' hitmaker has teamed up with producer DJ Camper - who has worked with the likes of John Legend and Tamara Braxton - for the record.
The lead single is 'Think About That', which is due to drop on Friday (15.09.17).
The British star recently made a comeback with the song 'Real Deal', which she released in association with confectionery brand M&Ms.
A release date for 'R.O.S.E' is yet to be confirmed.