Evanescence announce UK tour dates, tickets on sale on Fri 22 Sep at 10am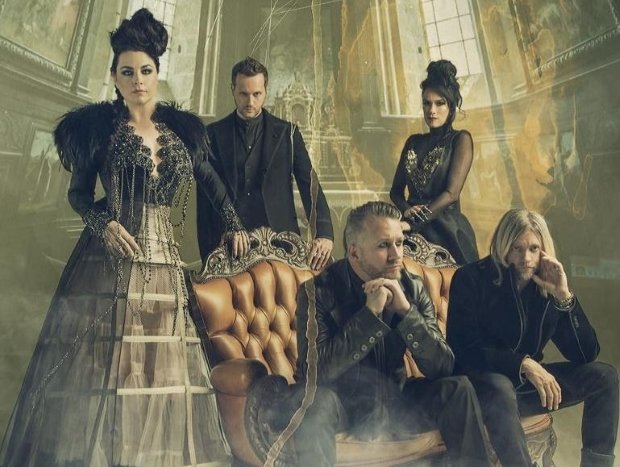 Amy Lee and band are bouncing back from a five year hiatus with a remix album and orchestral tour
Evanescence have announced a UK tour for 2018, with tickets on sale on Fri 22 Sep at 10am.
Amy Lee and band will play six shows on their Synthesis Live with Orchestra tour. The run of shows kicks off across two nights at London's Royal Festival Hall on Fri 30 and Sat 31 Mar. The band then carry on to Manchester, Nottingham and Glasgow, finishing up at Sheffield's City Hall on Sat 6 Apr.
Synthesis is the band's first album since their 2011 self-titled effort, after which the group went on hiatus. It's a remix album, taking orchestral and electronic elements to tracks from the Evanescence back catalogue.
The group's debut album, Fallen, was released in 2003 and is still their biggest hit, having sold 17 million copies worldwide. Containing the singles 'Bring Me To Life', 'Going Under' and 'My Immortal', it features their best known songs too. The show, and the release of Synthesis, will give fans a chance to hear the reworked versions.
Evanescence UK tour dates 2018
Fri 30 Mar – Royal Festival Hall, London
Sat 31 Mar – Royal Festival Hall, London
Mon 2 Apr – O2 Apollo, Manchester
Tue 3 Apr – Motorpoint Arena, Nottingham
Thu 5 Apr – SEC Armadillo, Glasgow
Sat 6 Apr – Sheffield City Hall
Tickets for Evanescance's UK tour go on sale on Fri 22 Sep at 10am.