Elf the Musical comes to Glasgow this winter, get your tickets now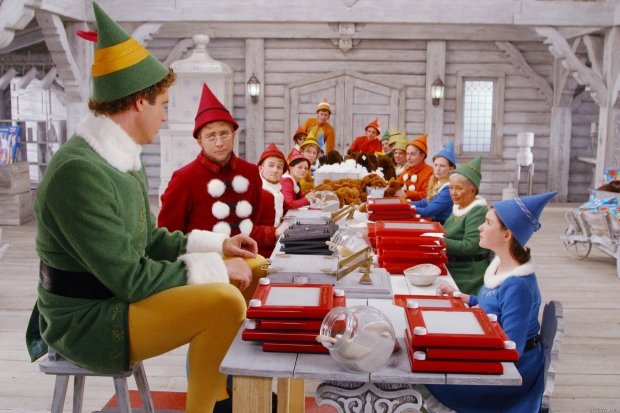 Based on the hit film starring Will Ferrell and Zooey Deschanel, the Christmas cult classic comes to the King's Theatre stage
Elf the Musical is coming to Glasgow's King's Theatre this November, with tickets on sale now.
The stage adaptation of the cult classic Christmas movie, which starred Will Ferrell and Zooey Deschanel, runs from Tue 21 Nov to Sat 25 Nov. It's been produced by local amateur theatre company Pantheon, and if you're not in the Christmas spirit by the time of the show, you will be by the time it's done.
It follows the story of Buddy, a young Orphan who is mistakenly transported to the North Pole, where he's raised by Elves, believing that he is one of them. Eventually he's forced to face the truth, he's human, and with the blessing of Santa himself takes the trip to New York City to find his birth father and uncover his true identity. The people of New York don't have the same love for Christmas that Buddy does, however, and he must win everybody over, and maybe even find love along the way.
It features original songs by Tony Award nominees Matthew Sklar and Chad Beguelin (Disney's Aladdin, The Wedding Singer), and as we all know, the best way to spread Christmas cheer is singing loud for all to hear, so make sure you've done your vocal warm ups or you might just end up on the naughty list.
Elf the Musical comes to Glasgow's King's Theatre from Tue 21 Nov to Sat 25 Nov. Tickets are on sale now.