Andy Serkis remembers 'incredible' Carrie Fisher
Bang Showbiz
21 September 2017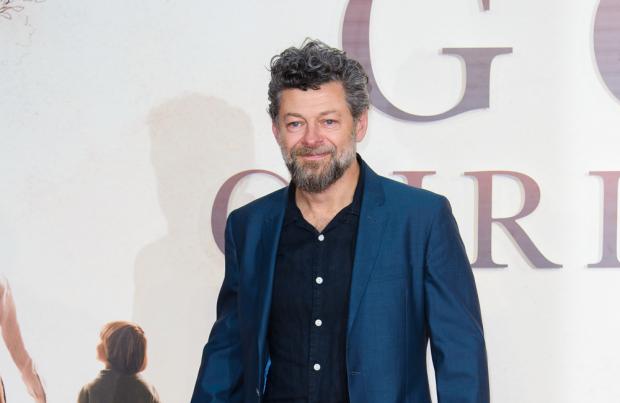 Andy Serkis has paid tribute to 'Star Wars' legend Carrie Fisher who tragically passed away last December
Andy Serkis feels privileged to have got to know the late Carrie Fisher because she was such an "incredible human being".
The 53-year-old actor plays Supreme Leader Snoke in the new 'Star Wars' trilogy and although he didn't get to shoot any scenes with Carrie - who passed away last December - for 'The Force Awakens' and 'The Last Jedi' he did get to spend time with her and was enchanted by her "wonderful personality".
Speaking exclusively to BANG Showbiz at the world premiere of 'Goodbye Christopher Robin' at London's Leicester Square on Wednesday night (20.09.17), Serkis said: "I had no scenes with Carrie but I did get to know her a little bit. She was an incredible human being with a wonderful personality and she's sadly, sadly missed and everyone who came into contact with her was really touched by her great energy and great sense of humour. She is a wonderful person and I did have a great time working with the cast and Adam Driver and Domhnall Gleeson, we've had some really great times on it."
Carrie tragically died at the age of just 60 and will make her final outing as the iconic Princess Leia in 'The Last Jedi', which is released in December 2017.
Director Rian Johnson has reassured fans that Princess Leia's final outing will offer "some kind of catharsis" and "emotional satisfaction" to fans who know it is her final appearance in the sci-fi saga.
Johnson, 43, said: "[I hope it] emotionally gives some kind of catharsis ... it gives some kind of emotional satisfaction. I think so, I really hope so. I know for me it does ... It will mean a lot to people."