Bowling For Soup announce 2021 UK tour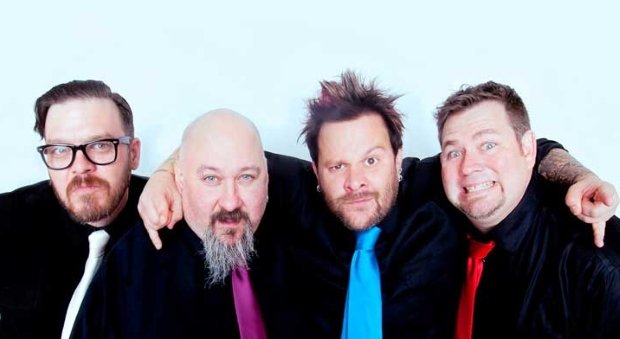 Texan pop-punkers will play eight gigs in Grimsby, Scarborough, Margate, Bournemouth and more
Bowling For Soup have announced UK tour dates for May 2021. Tickets for the shows are available at 10am on Fri 9 Oct.
The Texan pop-punkers kick off the run of shows at the Empress Ballroom in Blackpool on Sun 1 May before shows in Grimsby, Scarborough, Margate, Bournemouth and more. The final gig of the eight-date tour takes place at Riviera International Centre in Torquay on Sun 8 May.
Having released ten studio albums, Bowling For Soup have no shortage of material to play for an adoring fanbase. Their 2002 album Drunk Enough To Dance remains their best-selling record in the UK, with the top ten single 'Girl All The Bad Guys Want' a fan favourite, gracing karaoke machines across the globe.
Tracks like 'Emily', 'Punk Rock 101' and 'High School Never Ends' are amongst the other hits from a band who, despite announcing their 2013 UK tour was their last, return to do it all over again in 2021.
Bowling For Soup UK tour dates 2021:
Sun 1 May — Empress Ballroom, Blackpool
Mon 2 May — Grimsby Auditorium
Tue 3 May — Scarborough Spa
Wed 4 May — De La Warr Pavilion, Bexhill-on-Sea
Thu 5 May — Margate Winter Gardens
Fri 6 May — O2 Academy, Bournemouth
Sat 7 May — Brangwyn Hall, Swansea
Sun 8 May — Riviera International Centre, Torquay
Tickets for Bowling For Soup go on sale from 10am on Fri 9 October.