Madness man Suggs brings one-man UK show across the UK, find out how to get presale tickets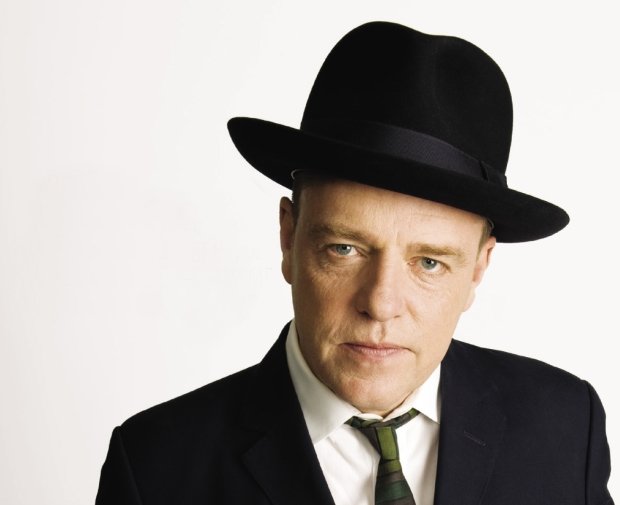 All-round entertainer brings stories covering his whole career across the country in 2018
Suggs has announced a huge UK tour for 2018, with presale tickets on sale at 10am on Wed 4 Oct, and tickets on general sale from 10am on Fri 6 Oct.
The Madness man, real name Graham McPherson, is following up the huge success of his sell out tour My Life Story. Back then, Suggs' engaging live show saw him weave stories from his childhood with tales from his musical career, and his time as a chart topper with Madness.
This time, with What A King Cnut he focuses on life at the top once he'd made it, with surprises and stories of excess involving, amongst other things, the Olympic Games, Bowie's driveway and Buckingham Palace. Not all at once, obviously, but still a world away from his early years in North London. He's joined on stage by 'Deano', who offers piano accompaniments on the musical interludes, as well as comedic interjections.
The huge tour kicks off in Swindon on Wed 31 Jan, travelling the country throughout February and March, with Scottish shows in Glasgow and Dunfermline, and a show in the town of his birth at Hastings' White Rock Theatre on Sun 11 Feb.
Suggs UK Tour dates 2018:
Wed 31 Jan – Wyvern Theatre, Swindon
Thu 1 Feb – Alban Arena, St Albans
Fri 2 Feb – G Live, Guildford
Sat 3 Feb – Salisbury City Hall
Sun 4 Feb – Central Theatre, Chatham
Tue 6 Feb – Palace Theatre, Southend
Wed 7 Feb – Anvil, Basingstoke
Thu 8 Feb – De Montfort Hall, Leicester
Fri 9 Feb – Warwick Arts Centre, Coventry
Sat 10 Feb – Marlowe Theatre, Canterbury
Sun 11 Feb – White Rock Theatre, Hastings
Tue 13 Feb – Lowry, Salford
Wed 14 Feb – Opera House, Buxton
Thu 15 Feb – Town Hall, Leeds
Fri 16 Feb – PAA Theatre, Yarm
Sun 18 Feb – Theatre Royal, Brighton
Tue 27 Feb – Floral Pavilion Theatre, New Brighton
Wed 28 Feb – Alhambra Theatre, Dunfermline
Thu 1 Mar – Pavilion Theatre, Glasgow
Fri 2 Mar – Tyne Theatre, Newcastle
Sat 3 Mar – Hull City Hall
Sun 4 Mar – York Opera House
Tue 6 Mar – Charter Theatre, Preston
Wed 7 Mar – Royal & Derngate, Northampton
Thu 8 Mar – O2 Guildhall, Southampton
Sun 11 Mar – New Alexandra Theatre, Birmingham
Tue 13 Mar – Waterside Theatre, Aylesbury
Wed 14 Mar – Lighthouse, Poole
Thu 15 Mar – Town Hall, Cheltenham
Fri 16 Mar – The Forum, Bath
Sun 18 Mar – Theatre Royal, Nottingham
Mon 19 Mar – Corn Exchange, Ipswich
Tue 20 Mar – Corn Exchange, Cambridge
Thu 22 Mar – Palladium, London
Presale tickets for Suggs go on sale at 10am on Wed 4 Oct, tickets go on general sale from 10am on Fri 6 Oct.