Lindsey Coulson ditched booze for Funny Cow
Bang Showbiz
10 October 2017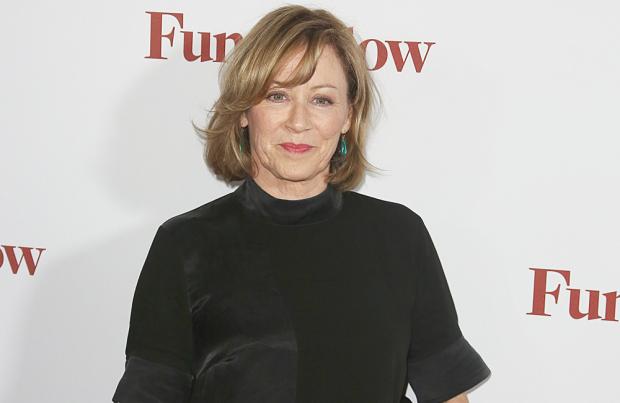 Former 'EastEnders' actress Lindsey Coulson has revealed she gave up drinking alcohol for a month while filming 'Funny Cow' after seeing the devastation that booze can do
Lindsey Coulson gave up drinking alcohol for a month while filming 'Funny Cow'.
The former 'EastEnders' actress stars in the new comedy drama as the alcoholic mother of the titular character and Coulson admitted she was put off drinking after watching countless videos of intoxicated people to research the role.
Speaking exclusively to BANG Showbiz at the world premiere of 'Funny Cow' at the Vue Cinema in London's Leicester Square, she said: "In the film I play her mum who is an alcoholic which was quite a challenge for me. I've never done it before. It was interesting. I thought I hadn't played somebody who is an alcoholic at all, ever,
"After a month of watching loads and loads of videos on TV of people that are drunk, I didn't drink for a month. I just thought that we have a massive problem in this country but it was liberating. The older the better, the uglier the better, the greener the teeth the better. This is a women who has completely neglected herself and is looked after by her daughter."
'Funny Cow' follows four decades of the life of a woman who is trying to make a name for herself in the stand-up comedy scene of working men's clubs in northern England.
The film - which is written by Tony Pitts and directed by Adrian Shergold - stars Maxine Peake as the titular character, Alun Armstrong, Stephen Graham and a host of comedians including Vic Reeves and John Bishop.
Although the film features a fantastic British cast, Coulson only ever had scenes with Peake - who plays her daughter - and said she was "really lovely".
She said: "I only ever worked with Maxine, you don't see me anywhere else, I'm too busy drinking or on the floor somewhere.
"Maxine was really lovely, I really enjoyed working with her. I know Stephen Graham and I have worked with him before.
"Christine Bottomly, my prettier younger half, I've worked with before. I sort of know them but I never got to do anything with them [in this film]."