Daniel Craig wants Monica Bellucci to return in Bond 25
Bang Showbiz
16 October 2017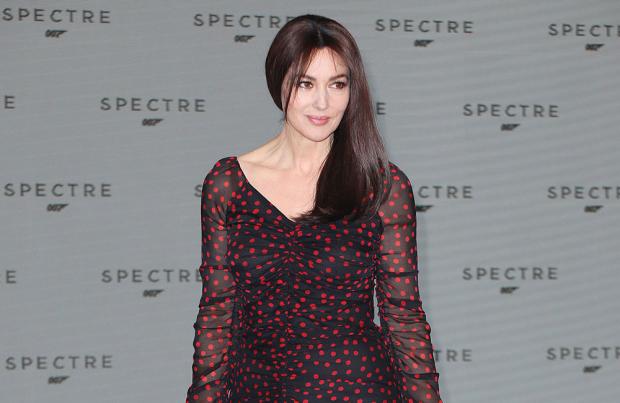 Daniel Craig has revealed he wants to see Monica Bellucci reprising her role as Lucia Sciarra in 'Bond 25'
Daniel Craig reportedly wants Monica Bellucci to return in the next James Bond movie.
The 49-year-actor starred alongside Italian beauty in the last instalment of the franchise 'Spectre' back in 2015 with Bellucci playing the spy's love interest Lucia Sciarra.
Craig is coming back as 007 for one final outing and he is keen for Bellucci, 53, to reprise her role opposite him.
A source told website Mirror Online: "He wants Monica Bellucci back, that's for sure."
At the time of filming 'Spectre', Bellucci was 51 which made her the oldest Bond girl ever and if she does appear in the new movie – which is slated for release in November 2019 – then she would break her own record.
Craig only recently confirmed he would be donning Bond's tuxedo one final time, and his motivation for staying in the franchise is that he will break the late Sit Roger Moore's record as the longest Bond when 2019 rolls around as he will have been in possession of the iconic part for 13 years.
He previously said: "I've been quite cagey about it ... I think this is it. This is it. I just want to go out on a high note, and I can't wait."
Although not much is known about the plot of Bond 25 as of yet, it's reported the movie could be incorporating some cutting edge gadgets, including spacecrafts and aquatic cars – things which have featured in previous Bond adventures.
A source said: "Bond needs to keep up with the times and will be looking into Elon Musk's world, spacecrafts, planes that can fly across the earth in an hour, cars turning into submarines.
"That's what we need to include now. Daniel's stunts are going to move to a new level and have to include things that were shown in space movies like 'Interstellar'. He's involved every step of the way, as he always is, and he's bursting with enthusiasm and excitement."