Jason Isaacs suggested Yorkshire accent for The Death of Stalin
Bang Showbiz
18 October 2017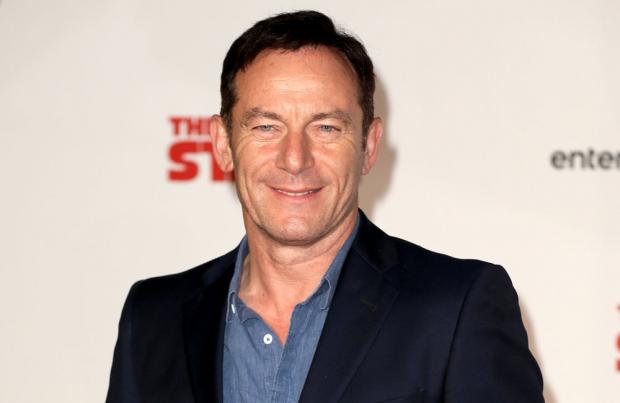 Jason Isaacs asked 'The Death of Stalin' director Armando Iannucci if he could give his Russian character Georgy Zhukov a Yorkshire accent
Jason Isaacs asked if he could give his 'The Death of Stalin' character Georgy Zhukov a Yorkshire accent as soon as he read the script for the film.
The 54-year-old actor - known for playing Lucius Malfoy in the 'Harry Potter' franchise - can currently be seen as the Soviet Union Red Army officer, who was the Chief of General Staff and a member of the Politburo in Joseph Stalin's Communist Soviet Union government in the 1940s and 1950s, in Armando Iannucci's satirical comedy movie.
Although the film focuses on the final days of Stalin's dictatorship and the chaos that ensued after his death, none of the cast were required to act in a Russian accent and Isaacs admits it was his idea to make Zhukov sound as though he was from the county from the North of England.
Speaking to BANG Showbiz at the UK premiere of the film at the Bluebird restaurant in London on Tuesday night (17.10.17), Isaacs said: "When I read the script, first of all I said yes just to make sure it wasn't a mistake and they wanted Jason Statham. I also asked the question we aren't using Russian accents are we? And Armando said no. And I asked if I could make him Yorkshire.
"Armando asked why, and I said he is blunt. He was the only person who could say what he wanted to Stalin and almost to anybody and I wanted to make him a Yorkshire man. Steve [Buscemi] is doing a Brooklyn, Jeff Tambor is doing a Californian and Paul [Whitehouse] is doing a cockney. Armando said do whatever you like if it works, and I'm glad he did. I had no other way to play it. I read it and I heard Geoffrey Boycott in my head.
"If he thought it was a bad idea he would have stopped me. Armando has this sense of where the funny is. He was a very gentle director but very sure what he wanted."
The film is an adaptation of a graphic novel of the same name and also stars Steve Buscemi, Olga Kurylenko, Jeffrey Tambor and Monty Python legend Michael Palin.