5 of the best songs by Flight of the Conchords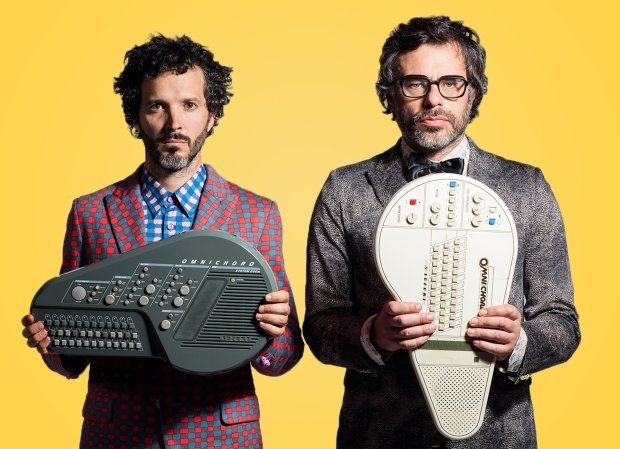 Jermaine and Bret are taking their two man show across the UK, with tickets going on general sale at 10am on Fri 27 Oct
Flight of the Conchords are back, and you're all (to say the least) a bit excited, aren't you? You're all thrilled at the prospect of seeing Jemaine Clement and Bret McKenzie doing their musical comedy thang, live, in a big room, with you 'present'. Well guess what? We're thrilled too, over the moon, and the buzz surrounding the return of everyone's favourite New Zealanders has got us casting an eye over the finest musical moments from their hit TV show. Don't forget, tickets go on general sale for the Flight of the Conchords tour at 10am on Fri 27 Oct.
The Most Beautiful Girl (In The Room)
From the first episode of season one, comes this classic tale of love at first sight. Jemaine and Bret's night spent at a house party sees the former fall head over heels with Sally (Rachel Blanchard), who's as beautiful as, er... 'a tree'? Bret offers some brilliantly throwaway backing vocals, and spare a thought for Arj Barker's party host Dave, who clearly does mind about Jemaine making the move on his crush. Life is hard, Dave.