Arnold Schwarzenegger: New Terminator going back to basics
Bang Showbiz
26 October 2017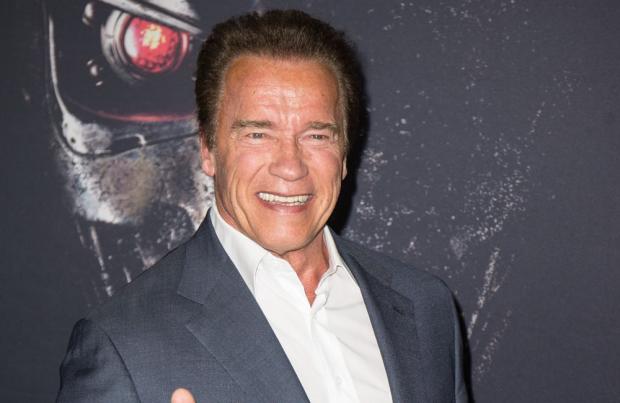 Arnold Schwarzenegger has claimed the sixth 'Terminator' movie will go back to the core of what made the original 1984 sci-fi movie so popular
Arnold Schwarzenegger says the new 'Terminator' movie is going to be a return to the storytelling of the 1984 original.
The 70-year-old actor starred in the original James Cameron movie as the titular character - a T-800 killer cyborg - alongside Linda Hamilton as Sarah Connor and now a sixth film in the franchise is currently in the works with the two original cast members returning in their roles.
Schwarzenegger insists fans of the sci-fi franchise can expect a return to the stripped down story of the cult classic.
Speaking to Business Insider, Schwarzenegger said: "I think James Cameron and Tim Miller came up with a concept where they can continue on with the T-800 but make a whole new movie.
"What they are doing now with this one is basically to just take a few very basic characters, like Linda Hamilton's character and my character, and dismiss everything else. Just move away from all these rules of the timeline and other characters."
Cameron was at the helm for the original 1984 movie and sequel 'Terminator 2: Judgment Day', but was not involved in 2003's 'Terminator 3: Rise of the Machines', 2009's 'Terminator Salvation' or 'Terminator Genisys'.
Plot details are being kept under wraps but Miller and Cameron are reportedly treating the film as a direct sequel to 'T2: Judgment Day'.
In the original 1984 movie, Schwarzenegger played the villain but in the sequel his character was the hero and the actor said he loves the vulnerability of the character.
He said: "I think the T-800 model is a really interesting character. He's a machine, can be destructive, can do things human beings can't do, but at the same time when newer technology comes along the character suddenly is vulnerable and that makes him even more interesting."
Cameron - who is on board to produce the new film and will act as creative consultant to director Miller, who helmed 'Deadpool' - revealed that Hamilton, 60, is back in the sci-fi franchise.