Jim Broadbent would love to make Paddington 3
Bang Showbiz
6 November 2017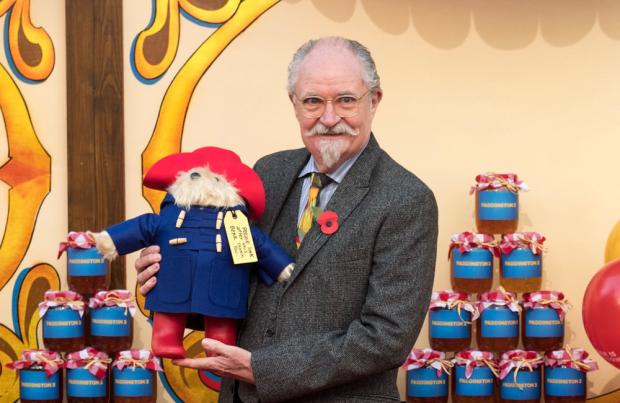 British acting legend Jim Broadbent has admitted he wouldn't pass on the opportunity to star in 'Paddington 3'
Jim Broadbent would jump at the opportunity to make 'Paddington 3'.
The 68-year-old actor has starred as Mr. Gruber - the antique shop owner and a friend to the marmalade munching Peruvian bear - in two movies so far and admitted he wouldn't want anyone else playing that character.
Speaking exclusively to BANG Showbiz at the world premiere of 'Paddington 2' at BFI Southbank in London on Sunday (05.11.17), Broadbent said: "Absolutely. I wouldn't want anyone else to play Mr. Gruber, I tell you. How could you ever have stopped me returning? We had great fun working on the first one and it was a wonderfully successful film. It made me laugh and it was moving. It was a very easy decision to make and it was wonderful to return."
The sequel follows the clumsy bear as he undertakes a number of odd jobs to afford to buy a unique pop-up book from an antique book shop as a present for his Aunt Lucy on her 100th birthday.
But when the book is stolen, it is up to Paddington and the Browns to find the thief.
Broadbent stars alongside Dame Julie Walters, Hugh Bonneville, Sally Hawkins, Hugh Grant and Ben Whishaw - who returns as the voice of the iconic bear.
Broadbent - whose filmography includes roles in 'Hot Fuzz', 'Eddie the Eagle' and playing Professor Slughorn in the 'Harry Potter' franchise - insists he doesn't find it a challenge to work with a CGI bear.
He said: "You think Paddington is there. We have seen the first film, we know what he is like. You can conjure him up in your mind.
"Usually with filming, you can't see the person you're talking to so it's just more of that with Paddington. We know who he is. It's easy to work with him."
The Paddington books were created by Michael Bond who sadly passed away on the last day of filming on the sequel.