Steve Aoki wasn't 'supposed' to become an EDM superstar
Bang Showbiz
12 November 2017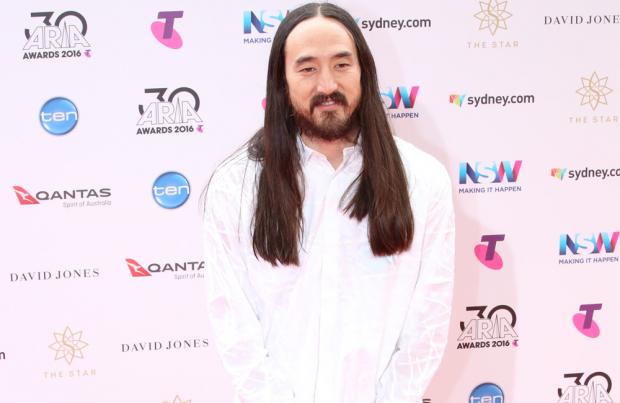 Steve Aoki wasn't "supposed" to become an EDM superstar and he has admitted he thought his career would follow a different path instead
Steve Aoki wasn't "supposed" to become an EDM superstar.
The 39-year-old DJ - who was previously in a hardcore group called This Machine Kills - has admitted his biggest passion was his desire to change the world for the better, but he believes his career in the music business makes it "harder" for him to get his message across, though he insists he still tries.
He told GQ magazine: "This whole arena-filling DJ, electronic musical thing wasn't supposed to happen. Not at all.
"I grew up in Miami but moved to Newport Beach, then enrolled at the University of California, Santa Barbara.
"I was a straight edge, vegan punk and a committed activist. I took women's studies and sociology and went on demos, playing guitar in basements to 20 people.
"I wanted to change things. I've encountered my fair share of prejudice and racism on my way through life and addressing those injustices has long been a passion.
"Listen, I get it - it's harder to do that when stood in front on 10,000 people in a club who just want to get their rocks off. But I keep it in mind."
Steve admits his shows - which are famous for his cake-throwing antics - can be "intense", which has come from the huge competition between fellow artists.
The 'Just Hold On' hitmaker said: "S**t gets intense. It all grew out of a sort of one-upmanship that now exists in the EDM, clubbing world, or certainly in the States...
"I do some champagne spraying from the podium. At times, I get into a life raft and crowd surf across the floor on a sea of hands. That's pretty crazy. And then there's the cakes. People love the cakes."