Guns N' Roses confirmed to headline 2018 Download Festival, tickets on sale now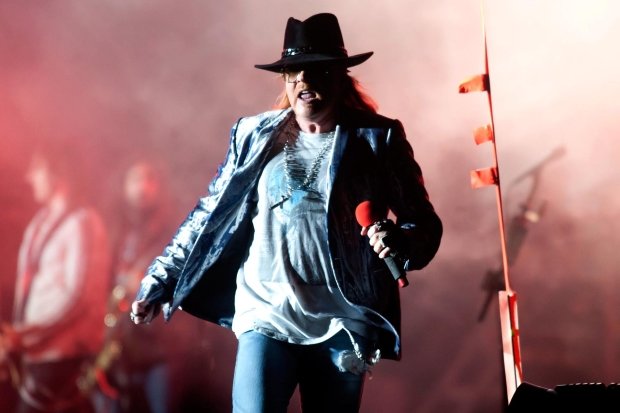 Legendary Los Angeles rock group join Avenged Sevenfold and Ozzy Osbourne at Donington Park's festival of all things heavy
Guns N' Roses have been confirmed as the third headliner for next year's Download Festival at Donington Park. Tickets for the event are on sale now.
Axl Rose and his band will top the bill at the event on the night of Sat 9 Jun. They join the previously announced headliners Avenged Sevenfold, who headline on Fri 8 Jun and Ozzy Osbourne who closes the festival on Sun 10 Jun.
It's only the second time the band have played the slot, having previously been at the top of the bill in 2006, with Tool and Metallica.
With absolutely classic tracks like 'Welcome to the Jungle', 'Sweet Child O' Mine' and 'Paradise City' in their set, all from the phenomenal 1987 album Appetite for Destruction, the band are one of the best in the business.
Avenged Sevenfold have played four times at Download, with 2018 being their second time headlining. They'll play tracks from the likes of Beast and the Harlot, Bat Country and Nightmare and The Stage.
As for Ozzy, does he need any introduction at all? The Prince of Darkness, and iconic frontman of Black Sabbath is performing at Donington as part of his farewell world tour.
Download's Andy Copping said he was thrilled to have Ozzy topping the bill at next June's event. He added: 'Already hailing from the midlands, Ozzy Osbourne is no stranger to Download, and after Black Sabbath closed the festival in 2016, how could I not ask The Prince of Darkness to come back all on his own? The Download family are without a shadow of a doubt, in for a treat.'
Tickets for 2018's Download Festival, taking place at Donington Park between Fri 8 Jun and Sun 10 Jun are on sale now.