Chris Hemsworth's awkward bum discussion
Bang Showbiz
19 November 2017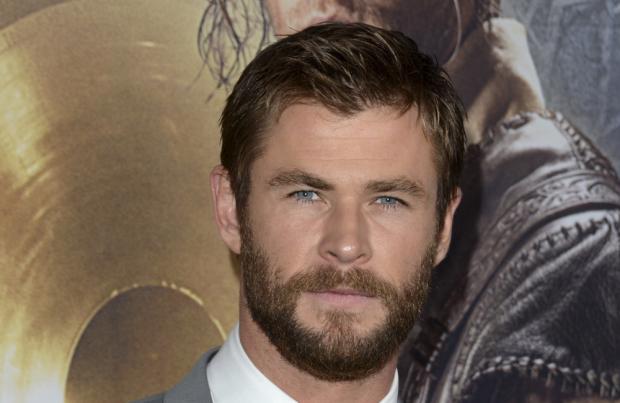 Chris Hemsworth felt really "awkward" when producers held a discussion on how best to make his bottom look more tanned for a movie role
Chris Hemsworth had an "awkward situation" when producers discussed how best to tan his ass.
The 34-year-old actor - who has five-year-old daughter India, and three-year-old twin sons Sasha and Tristan with spouse Elsa Pataky - was left feeling uncomfortable when he had to strip naked on set while a group of people stood around him and debated the best method to give his butt a bronzed glow.
He said: "There was an awkward situation recently when I had to be naked for filming.
"Before we started shooting, there was a whole group of people standing round discussing the best method of tanning my ass and whether it should be rubbed in or sprayed on."
Chris has to be very fit for his role in the Marvel Universe as Thor, and he admits it took a very "boring" workout regime because there was no way to get the physique he needed apart from eating right and lifting weights.
He said: "There's no shortcut to getting the body I had for Thor. It's all about a strict regime, heavy weightlifting and eating a lot.
"It's actually pretty boring because it involves doing the same exercise over and over and you have to be in the gym rather than outside. My muscles were pushed to the limit to achieve that look, so I was pretty stiff and sore.
"My regular workout is more versatile, I think that's the key for mental stimulation and for enjoyment too. I do a lot of boxing, Muai Thai and yoga, then I weave in weightlifting. As long as I'm fit enough to surf, I'm happy."
To soothe his aching muscles, the Australian actor would get a massage at home, and use the sessions to bond with his kids.
He told Marie Claire magazine: "We usually have someone come to our house and when I'm lying there with my face poking through the hole in the bed, the kids sit underneath and we have a chat. It has to be a painful massage, one of those intense ones that really work out all the knots."