Oscar Isaac in talks for The Addams Family
Bang Showbiz
18 December 2017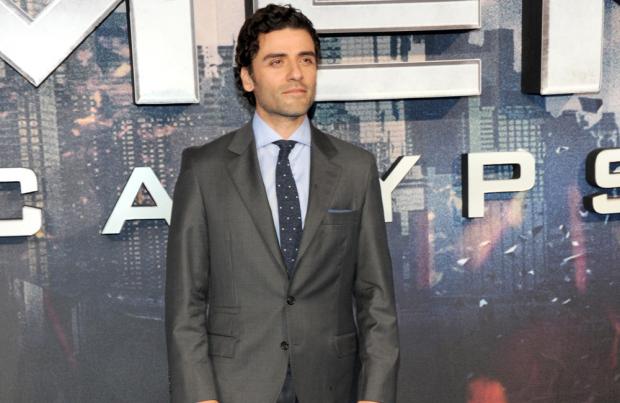 Oscar Isaac is reportedly in talks to voice the role of Gomez Addams in the new animated movie of 'The Addams Family'
Oscar Isaac is in line to voice a starring role in the new animated movie adaptation of 'The Addams Family'.
The 'Star Wars: The Last Jedi' actor will lend his vocal talents to the head of the family, Gomez Addams, if talks with MGM are successful, according to Variety.
The studio has just confirmed the latest big-screen incarnation of the comedy horror clan is going ahead, announcing a release date of October 11, 2019.
Conrad Vernon - director of the Seth Rogen adult animation 'Sausage Party' - is on board to helm the new Addams Family project from a screenplay by Pamela Pettler, who worked as a writer on Tim Burton's 'The Corpse Bride'.
Oscar, 38, made his Hollywood breakthrough in the award-winning Coen Brothers' movie 'Inside Llewyn Davis' and is now best known for his role as X-wing pilot Poe Dameron in the new 'Star Wars' franchise.
The new movie will be based on Charles Addams' original cartoons of 'The Addams Family' - a spooky and eccentric family - which were published in The New Yorker between 1938 and 1988, when the artist died.
'The Addams Family' have appeared on the big and small screen several times over the years, first being made into a hit TV sitcom in 1964 starring Carolyn Jones and John Astin as Morticia and Gomez Addams.
A live-action film titled 'The Addams Family' was released in 1991 starring Anjelica Huston and Raul Julia as Morticia and Gomez, and a young Christina Ricci as their daughter Wednesday.
Gomez and Morticia Addams live in a haunted mansion with their children Wednesday and Pugsley, Uncle Fester, Grandmama, their butler Lurch, a disembodied hand called Thing, and their hairy Cousin Itt.