Best live comedy tours 2018 to buy tickets for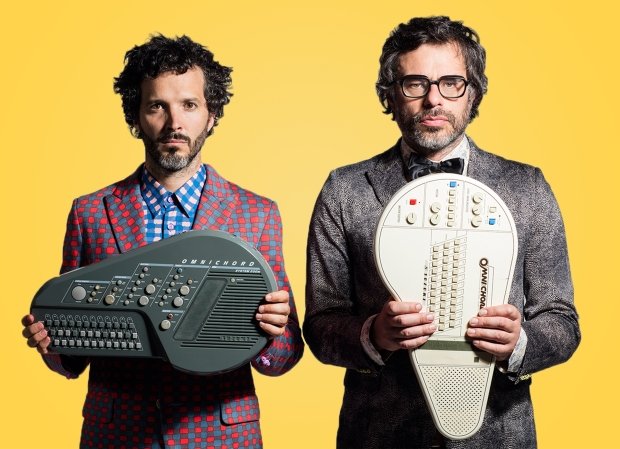 A dozen funny acts you should consider catching next year
From Jason Manford to Joe Lycett and Chris Rock to Katherine Ryan, 2018 looks set to be a vintage year for live comedy. We pick out highlights including a controversial Australian, a pun-lovin' Englishman, an absolutely fabulous actress and a rabblerousing campaigner.
Bridget Christie
Dates: Fri 16 Mar–Sat 30 Jun
Having penned a full new show about mortality for 2016, the Edinburgh Comedy Award winner shelved all those plans once Brexit was confirmed and swiftly wrote a whole new set, Because You Demanded It. Now, she's taking further stock on the madness of the modern world with What Now?
Get tickets for Bridget Christie.
Chris Rock
Dates: Thu 11–Sun 28 Jan
As part of some warm-up gigs in November, the outspoken US comic and actor made some gags in the wake of the Harvey Weinstein revelations which were deemed by some to be, and this is charitable, ill-advised. It'll be interesting to see if they make the cut for the real thing as Rock enlightens us with his Total Blackout tour.
Get tickets for Chris Rock.
Flight of the Conchords
Dates: Mon 5 Mar–Tue 3 Apr
New Zealand comedic musical duo Bret McKenzie and Jemaine Clement make their first appearances in the UK for aeons, with new songs and classic banter from the men who have gone on to make names for themselves in the movie world (McKenzie has an Best Song Oscar for his 'Man or Muppet' from 2011's The Muppets while Clement has appeared in everything from to Eagle vs Shark to Men in Black 3).
Get tickets for Flight of the Conchords.
Jason Manford
Dates: Sun 21 Jan–Wed 19 Dec
Of all those big-theatre filling acts you get these days, the Salford-born wag is surely the most palatable by some way. Manford may have broadened his palette with all his singing business of late, but with Muddle Class, he's back where he belongs, with a mic, a smile and top-notch observational shtick.
Get tickets for Jason Manford.
Jim Jefferies
Dates: Thu 18–Thu 25 Jan
As he approaches his 40th birthday, the US-based Aussie comic shows few signs of losing his rougher edges. As part of his Unusual Punishment tour, this week-long UK drop-in features more thoughts on the world at large and matters closer to home.
Get tickets for Jim Jefferies.