Vin Diesel in talks for Bloodshot film
Bang Showbiz
9 January 2018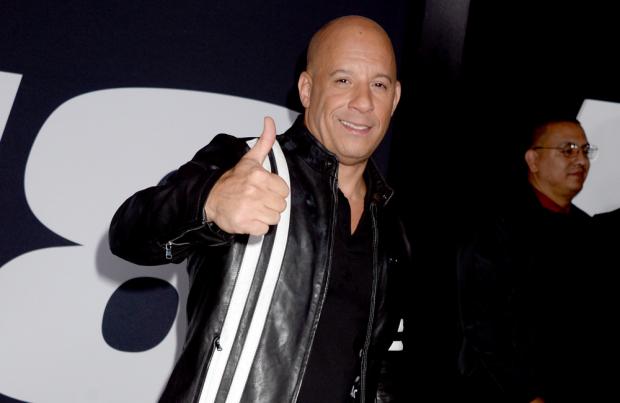 Vin Diesel is in early discussions to appear in a movie based on Valiant comic book 'Bloodshot'
Vin Diesel is in talks to star in 'Bloodshot'.
The 50-year-old actor is said to have entered early discussions about the project, which will be based on the Valiant Comics superhero character Bloodshot, from the comic book of the same name, created by Kevin Van Hook, Don Perlin and Bob Layton in 1992.
Insiders told The Wrap that Dave Wilson, who will direct, and Sony are keen to create a 'Deadpool' and 'Logan'-style R-rated comic book adaptation for the big screen, which will also be influenced by the likes of 'Terminator' and 'Robocop'.
Vin Diesel could reunite with 'Fast and the Furious' producer Neal Moritz on the motion picture because he is in line to produce alongside Dinesh Shamdasani.
Eric Heisserer is set to write the screenplay for the forthcoming film, which is aiming for a 2019 release.
Valiant could be the next big thing in comic book movies as the franchise has more than 2,000 superhero characters and has sold more than 80 million comics.
The character Bloodshot is a former soldier who is able to regenerate and has meta-morphing powers due to nanites being injected into his bloodstream, which contains a billion nanocomputers so he can recover from injuries quickly and shape shift, among other powers.
It looks set to be yet another busy year for Vin Diesel after he was named Forbes' top grossing actor of 2017.
The 'xXx' star topped the list for the last 12 months with $1.6 billion, largely due to his appearance as Dominic Toretto in the 'Fast and Furious' franchise.
His co-star Dwayne Johnson came in second place with $1.5 billion whilst Gal Gadot made an impressive $1.4 billion for her record breaking role in 'Wonder Woman'.