30 Seconds to Mars tease new song
Bang Showbiz
15 January 2018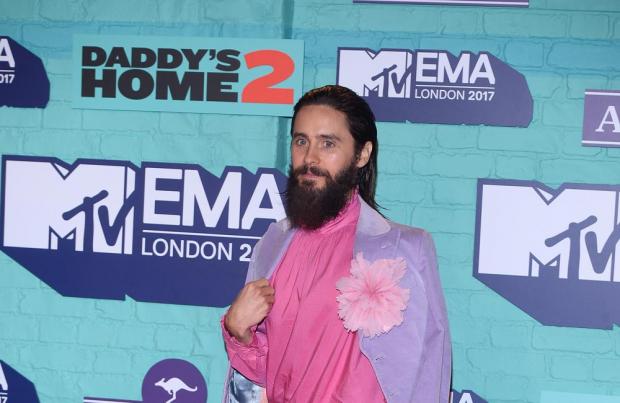 30 Seconds to Mars frontman Jared Leto has been teasing a brand new single from the band's forthcoming record
30 Seconds to Mars have teased fans that their new album is on the way and they have a new single dropping "soon".
Jared Leto and co have been hard at work preparing their follow-up to 2013's 'Love, Lust, Faith and Dreams', and over the weekend the 'Suicide Squad' actor revealed their next song is just around the corner.
Jared shared a photograph of his bandmates in their spacious studio on his Instagram Story, with the caption: "The longer you work on a song the longer it takes to finish
"New album coming sooooooon! (sic)"
The 46-year-old rocker also posted two black and white photos of himself, and wrote: "Swipe to the see the frontal having a good Saturday? Almost done with the next single (sic)"
The US band's last release was the single 'Walk On Water'.
Jared previously revealed the record will be "surprising" as it is very futuristic.
He said: "The album is, I think, going to be very surprising to people. There's quite a lot of different musical styles on the album, it's a very modern album and a break from the past – we are incredibly excited about it. It has a lot of energy and we've spent years working on it, exploring new ideas."
And the model admits that they have "shattered expectations" by breaking a few rules.
Speaking about the process, he said: "It's sometimes hard to talk about it when you are still doing it because you don't have perspective and you need to look back on something like that, because as you are climbing mountains, you are so focused on securing a foothold or not falling off that it's sometimes hard to speak eloquently about it.
On breaking away from their traditional sound, he added: "The new album is very different, we break a lot of rules - maybe that we didn't have for us - but we shattered some expectations that other people may have had."