Sophia Bush, Bob Odenkirk and Isabella Rossellini join Incredibles 2
Bang Showbiz
23 January 2018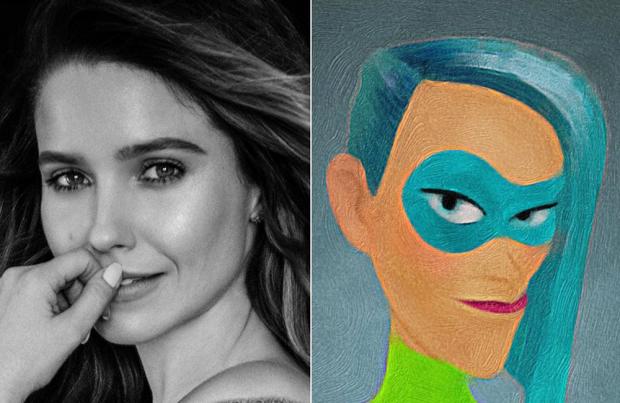 Sophia Bush, Bob Odenkirk, Catherine Keener and Isabella Rossellini have all joined the highly anticipated new Pixar movie 'The Incredibles 2'
Sophia Bush, Bob Odenkirk, Catherine Keener and Isabella Rossellini have joined the cast of 'The Incredibles 2'.
The new cast mates were revealed on the official Facebook account for the Pixar movie, and they join the likes Craig T, Nelson, Holly Hunter, Sarah Vowell and Samuel L. Jackson - who are reprising their roles as Mr. Incredible, Elastigirl, Violet Parr and Frozone respectively.
Writer and director Brad Bird is also set to return as fan favourite fashion designer Edna Mode.
The Facebook post - which was accompanied by images of the old and new characters - read: "This experiment yielded some Incredible results. Scroll through to meet the cast of 'Incredibles 2'. (sic)"
Although the plot of the film hasn't been revealed yet, the tweet revealed the names of the new characters in the movie.
Bush is set to play a superhero known as Voyd, with Odenkirk voicing a character called Winston Deavor.
Keener's character is known as Evelyn Deavor and Rossellini's character is known simply as Ambassador.
The film will also feature newcomers Huckleberry Milner and Jonathan Banks who are set to take over the roles of Dash Parr and Rick Dicker.
The release of 'The Incredibles' was met with high critical acclaim and the movie was ultimately handed two Academy Awards.
It followed the superhero family who, after all super-power activities have been banned by the government, are forced to try and live normal lives.
But Bob Parr aka Mr. Incredible longs to get back out using his powers for good and is given the opportunity when he is summoned to an island to battle a dangerous robot.
However, his actions lead him into trouble and it is up to his family to rescue him and the world.
In November, a 52-second teaser trailer was released confirming the release date of the highly anticipated sequel and teased it will focus on infant Jack Parr's superpowers.
'Incredibles 2' is slated for release on June 15.