Emily Blunt to star in Jungle Cruise
Bang Showbiz
30 January 2018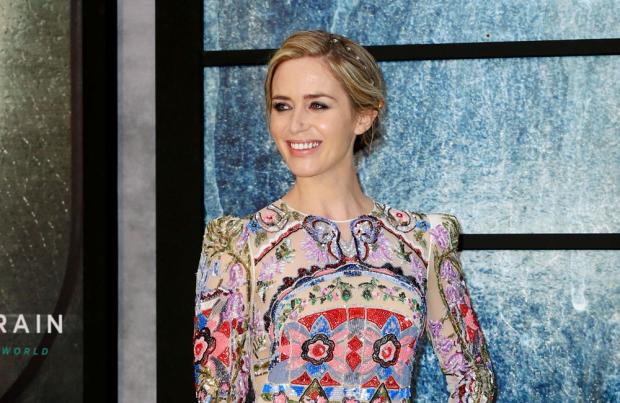 Emily Blunt is reportedly being eyed for a role in Disney's 'Jungle Cruise', where she will star alongside Dwayne 'The Rock' Johnson
Emily Blunt is reportedly being eyed for a role in Disney's 'Jungle Cruise'.
The 34-year-old actress is believed to be in the running to take on the female lead in the proposed movie based around the popular Disneyland theme park attraction, where she will star alongside wrestler-turned-actor Dwayne 'The Rock' Johnson.
According to ScreenRant.com, Emily's character would be a scientist who teams up with Dwayne's riverboat captain on the hunt for a magical cure, in the movie which is set to be directed by Jaume Collet-Serra.
Disney have been attempting to make 'Jungle Cruise' into a movie franchise - as they did with 'Pirates of the Caribbean' and 'Haunted Mansion' - for several years, and Dwayne's attachment to the latest proposed plans was first announced almost three years ago in August 2015.
No official release date has been set to the project as of yet, but ScreenRant.com reports that filming is due to begin this spring, with more casting announcements to come in the next few months.
'Jungle Cruise' won't be the first Disney movie that Emily finds herself in a leading role for either, as she previously starred as The Baker's Wife alongside James Corden in 'Into The Woods', and audiences will see her bring beloved character Mary Poppins back to life in the upcoming movie 'Mary Poppins Returns' at the end of this year.
The star is set for a busy year, as she's also been confirmed to be reprising her role as Special Forces warrior Rita Vrataski in the sequel to 2014's 'Edge of Tomorrow', although no shooting dates have yet been confirmed for the project.
Director Doug Liman said: "Tom is excited about it, and Emily Blunt is excited about it. The big question is just when we'll do it. But it's not an if, it's a when."