Robbie Jones joins cast of Son of Shaft
Bang Showbiz
30 January 2018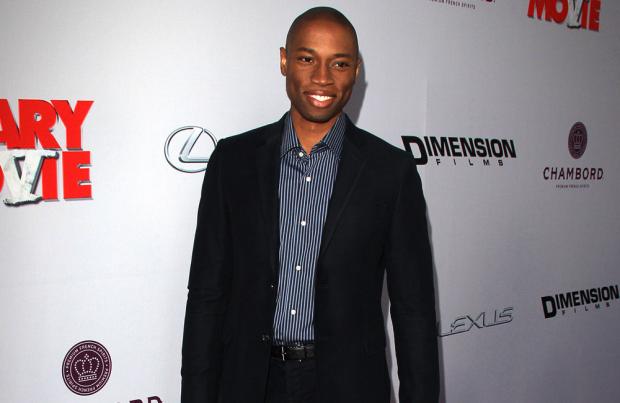 Robbie Jones has joined Samuel L. Jackson and Jessie T. Usher in the upcoming 'Son of Shaft' movie
Robbie Jones has joined the cast of 'Son of Shaft'.
The 40-year-old actor - who is best known for his role in 'One Tree Hill' - has joined the likes of Samuel L. Jackson and Jessie T. Usher in the upcoming sequel, Deadline report.
Although Jones' character is not known at this point, Jackson is reprising his role of John Shaft II, who he played in 2000 action thriller 'Shaft', with Usher playing the titular role in the upcoming movie.
Posting a picture of himself and Jackson, he wrote on his Facebook page: "Can you see the resemblance?! lol #SonOfShaft #NewLineCinema kicking off this fall !! Thanking God for another HUGE blessing (sic)"
Richard Roundtree is also expected to appear as John Shaft I, who he played in the same movie and for the first time in the 1971 original and subsequent sequels 'Shaft's Big Score' and 'Shaft in Africa' in 1972 and 1973.
According to Deadline, New Line are in talks with Roundtree about getting him back for yet another movie about the private detective.
Jackson's character is Shaft's nephew, and Usher's alter-ego, John Shaft III, is his son.
In the forthcoming film, Shaft III is set to be a cyber expert who teams up with his estranged father in an attempt to try to solve a case.
Director Tim Story signed up for the project in January last year.
Usher is best known for playing pilot Dylan Dubrow-Hiller sci-fi movie 'Independence Day: Resurgence' and prior to the motion picture's release last year he teased it will be "larger than you can imagine".
He said: "Roland [Emmerich, director] and his digital team, what they wanted people to take from this movie is how much larger than life this alien species is.
"So we can't even stress how big the film will be. We can't tell you how big the fight will be, it's just larger than you can imagine. Whatever you think, you're not ready for what's to come."