Paul Simon announces farewell shows in Glasgow and Manchester, here's how to get tickets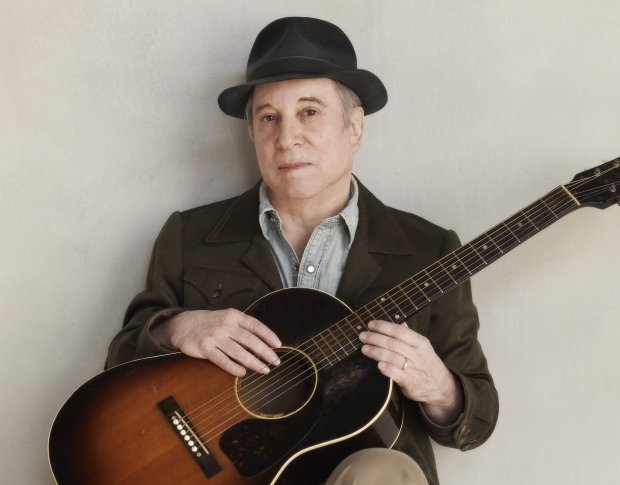 Pop culture legend is bringing his stellar performing career to a close with Homeward Bound tour
Paul Simon has revealed that he's 'bringing his performing career to a natural end', and has announced shows in Manchester and Glasgow. Tickets for the shows go on sale at 9am on Fri 9 Dec.
He originally found fame as part of the iconic duo Simon & Garfunkel, who released huge hits like 'Bridge Over Troubled Water', 'The Boxer', 'The Sound of Silence' and 'Mrs. Robinson', before going on to have an illustrious career as a solo artist, the highpoint of which was undoubtedly the 1986 album Graceland and it's huge hit 'You Can Call Me Al'.
Now he's decided to go out on a high and enjoy his retirement, with only the occasional performance. In a statement posted on Simon's social media accounts, he says: 'I love making music, my voice is still strong, and my band is a tight, extraordinary group of gifted musicians.
'I think about music constantly. Sadly, we lost our lead guitarist and my friend of 30 years, Vincent N'guini, who died last December. His loss is not the only reason I've decided to stop touring, but it is a contributing factor.
'Mostly, though, I feel the travel and time away from my wife and family takes a toll that detracts from the joy of playing. I'd like to leave with a big thank you to the many folks around the world who've come out to watch me play over the last 50 years.'
His final UK dates will see him perform at Manchester Arena on Tue 10 Jul, and Glasgow's SSE Hydro on Wed 11 Jul. After that, he headlines British Summer Time festival at London's Hyde Park on Sun 15 Jul. Tickets for that show are on sale now.
It's not all over for Simon, who says he'll still occasionally perform live, but this is the last time he'll tour in this way. He adds: 'After this coming tour, I anticipate doing the occasional performance in a (hopefully) acoustically pristine hall and to donate those earnings to various philanthropic organizations, particularly those whose objective is to save the planet, ecologically.'
Paul Simon UK farewell shows:
Tue 10 Jul – Manchester Arena
Wed 11 Jul – SSE Hydro Arena, Glasgow
Sun 15 Jul – Hyde Park, London
Tickets for the Manchester and Glasgow shows go on sale at 9am on Fri 9 Dec. Tickets for the Hyde Park show are on sale now.