James Bay teases new song Wild Love
Bang Showbiz
6 February 2018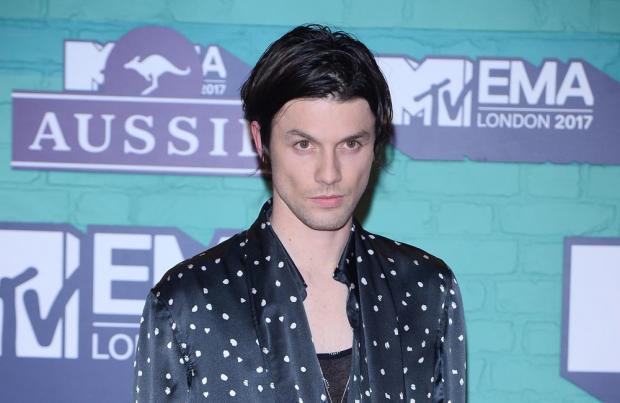 James Bay has announced his first new music in over three years, in the form of new single 'Wild Love', which is released on Thursday (08.02.18)
James Bay is set to release brand new track 'Wild Love' on Thursday (08.02.18).
The 'Hold Back The River' hitmaker will give fans the first taste of his second record with the song, his first new music since his 2015 debut LP 'Chaos and the Calm'.
Alongside a snippet of the music video for the new track, James wrote on Twitter: "WILD LOVE. February 8th 2018. #WildLove (sic)"
The 27-year-old singer/songwriter recently revealed that he was inspired by Frank Ocean and Chance The Rapper on his new album.
James insisted he has always had a "soulful non-rock side" and was excited about taking a diverse range of influences and fusing them together.
He said: "Chance the Rapper's 'Coloring Book' and Frank Ocean's 'Channel Orange' were really big influences this time around.
"I went on holiday to the Caribbean and must have placed 'Channel Orange' 15,000 times.
"I know that probably makes me sound like some organic guitar dude who is now deep into hip-hop but I've always had a soulful, non-rock side.
"The interesting thing to me was having those two in my left hand, and David Bowie and LCD Soundsystem in my right and smashing them together."
James chopped his long hair and ditched his trademark fedora for his second album campaign, but knew all along he wanted to do something "unexpected" and become a "different person".
He said: "Round two has been about thinking outside the box and doing something unexpected.
"As a competitive person, I set myself that challenge. I was more than ready to cut my hair off and put my hat on the stand and walk out a completely different person this time.
"Of course, telling your team that this is how you want to play it takes courage.
"But I'm confident. The opposite of doing that is being boring. So it was a no-brainer - go courage."
But James admitted he was left with a "void" once he'd finished touring and promoting his first record around the world in December 2016.
He said: "Touring was over. The bubble had burst.
"When you've dispersed from the tight-knit family you've created on the road, you lose your sense of purpose for a minute. I was standing in front of this void."