Soft Cell announce one final show at London's O2 Arena, here's how to get tickets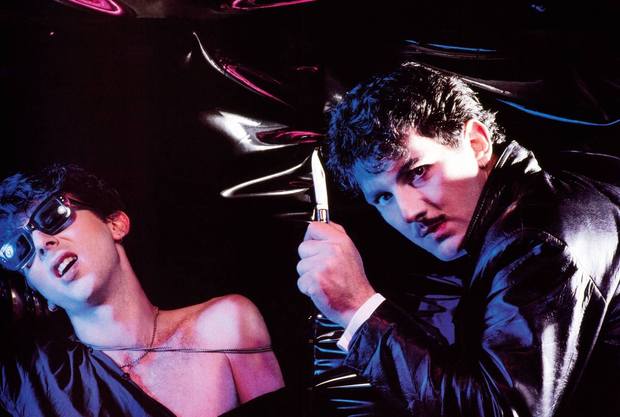 Mark Almond and David Ball are celebrating the group's 40th anniversary by bowing out with one massive party
Soft Cell have announced a massive show at London's O2 Arena to celebrate their 40th anniversary, and bid farewell to live performance as a duo. Tickets for the show go on sale at 9am on Fri 23 Feb.
Formed in Leeds in the late 1970s by Marc Almond and David Ball, the group had hit singles with 'Tainted Love', 'Say Hello, Wave Goodbye' and 'Torch', becoming one of the most popular acts of the early 80s.
They split in 1984, reforming briefly in 2001, but now have decided to return for one final airing of those classic tracks, live on stage.
Speaking to Chris Evans on his BBC Radio 2 Breakfast show, Mark Almond said it was about bowing out by doing 'something special'
He added: 'For 17 years fans have asked me "when are you going to do Soft Cell?" and I've said "never never never". Now it's our 40th year; one big, final celebration show, Say Hello Wave Goodbye at the O2 Arena on Sun 30 Sep.
'We'll do all the singles, probably most of Non Stop Erotic Cabaret, everything - your favourite songs.
'I thought, let's go out with a bang and do one final thing. To say thank you to all the fans, all the people who loved Soft Cell, a final goodbye.' You heard the man, this is it, so get the date marked in your diary.
Soft Cell play London's O2 Arena on Sun 30 Sep. Tickets go on sale at 9am on Fri 23 Feb.