The Muppets announce three shows at London's O2 Arena, get tickets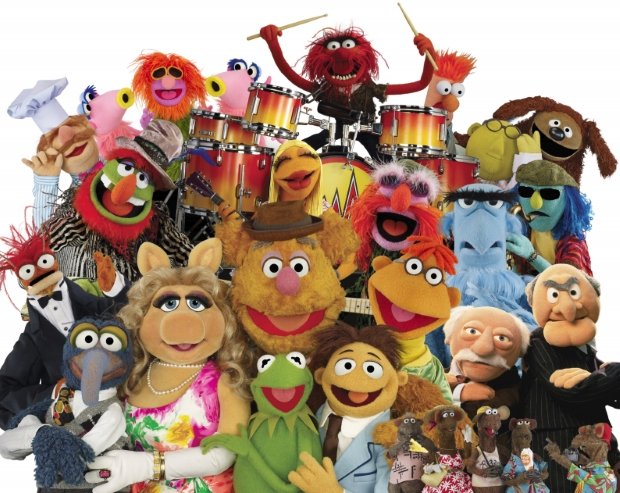 Kermit, Miss Piggy, Gonzo and the gang take their live show to the UK for the first time ever
It's time to play the music, it's time to light the lights, because The Muppets are taking over London's O2 Arena for three live performances this July. Tickets for the shows go on sale at 9am on Wed 28 Feb.
Incredibly, it's the first time the beloved puppets have performed their live stage show outside of the USA, and fans in Britain will no doubt be thrilled to see their favourites cross the Atlantic Ocean. The shows take place on Fri 13 and Sat 14 Jul, with a matinee performance on the Saturday too.
The run of shows follows a massively successful trio of performances at Hollywood Bowl in Los Angeles last year, and the gang are excited to make it to London.
Says Kermit the Frog: 'We're thrilled to bring this first time ever live performance to all our fans in the UK. There'll be music, comedy, incredible surprises, plus total and complete chaos. In other words: It's the Muppets!'
'We've wanted to do a show like this for a long time, and now after finally getting all Miss Piggy's luggage through customs – we have the chance to appear live at The O2 Arena!'
The glamorous Miss Piggy adds: 'I can't wait to be there to entertain, astonish, dazzle and otherwise gobsmack all moi's fabulous fans. Wear socks, sweetie, cause I'm gonna knock 'em off.
'I will amaze everyone with this first-ever live performance and, of course, for the official renaming of "The MOI 2 Arena."'
With celebrity guests lined up, and all the old favourites – Fozzie Bear, Gonzo, Animal, Sam Eagle, The Swedish Chef, Pepé the King Prawn – ready to join the party, it's a vital, unmissable event for any Muppets fan.

The Muppets take over London's O2 Arena on the night of Fri 13 Jul, and will perform matinee and evening shows on Sat 13 Jul. Tickets go on sale at 9am on Wed 28 Feb.