Stefflon Don wants to rap for all women
Bang Showbiz
9 March 2018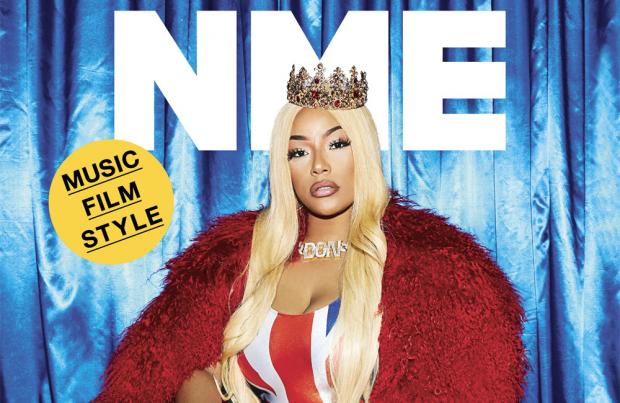 Stefflon Don says her hip hop idols Lil' Kim and Missy Elliott have inspired her to make music that speaks to and on behalf of all women
Stefflon Don wants to use her music to speak out for "women who aren't so naughty" and who don't have a voice.
The 26-year-old British/Jamaican musician is one of the hottest properties in rap right now and from growing up listening to female hip hop greats Lil' Kim and Missy Elliott she learned that you've got to use the power your voice gives you for something bigger than just fame.
Speaking as the cover start of the final ever print edition of NME magazine, she said: "I used to always be attracted to that [Lil' Kim and Missy Elliott's music]. It seemed so sick and so powerful as a woman to be able to express yourself and not care about what anyone thinks. That drew me to become a rapper.
"You've got to say what a girl with not so much confidence would want to say. Women - especially women that aren't so naughty - they listen to that type of bad stuff to be in that little moment."
Despite her attention-grabbing stage name and penchant for wearing flesh-flashing clothes, Steff - real name Stephanie Allen - insists she was shy about getting in the rap game at first, because she didn't have the confidence to spit lyrics.
But it was her sister who convinced her that she had what it took to make it in the male-dominated world of hip hop.
Steff - who sang on her 2017 hit single 'Hurtin' Me' - shared: "I didn't think rap was me. But I was shy to sing in front of people. It'd be so off because I was shy. I'm not a proper singer, even today. I'm just, 'OK: I know what I want to do and I sound good at it.'
"[My sister] would always get gassed when I'd freestyle rap. I'd be chatting the most s**t but the flows I came up with... She just saw potential. I laid some rap and felt so much more confident. Like, 'This is easy. I ain't gotta worry about my voice crackling. I'm not shy.' Afterwards, I remember people calling me, saying, 'Yo Steff, what you laid was fire.' I knew I was good."
The final print issue of NME magazine is available for free now.