Bill Murray and Jan Vogler to perform in London and Edinburgh, get tickets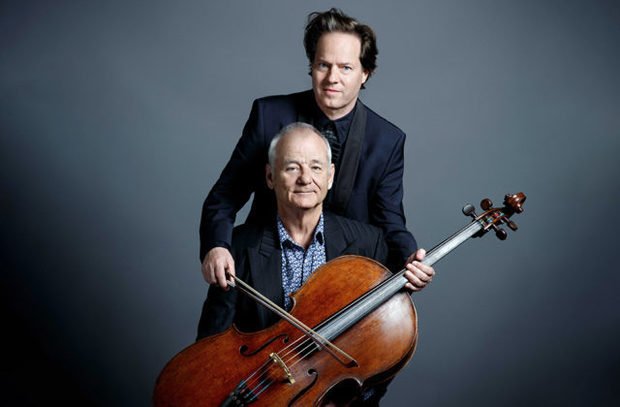 Comedian and cellist bring their mutual loves, literature and music, together for an evening of highbrow entertainment
Bill Murray and Jan Vogler are bringing their fascinating collaborative show to London and Edinburgh this June. Tickets go on sale at 10am on Thu 29 Mar.
The world renowned actor and comedian, and the virtuoso cellist first met at an airport in Berlin, striking up a friendship that's led to an intriguing creative partnership.
They'll appear at London's Royal Festival Hall on Mon 4 Jun, heading to Edinburgh's Festival Theatre on Mon 18 Jun.
Marrying their mutual love of classical music and literature, the show will bring together both of those strands celebrating the work of Mark Twain, Ernest Hemingway and Walt Whitman.
An unlikely collaboration, between the star of films like Groundhog Day, Ghostbusters, Scrooged and Lost in Translation, and a multi award-winning, German born, New York based cellist, but no doubt a highly entertaining evening awaits.
Bill Murray and Jan Vogler UK tour dates:
Mon 4 Jun – Royal Festival Hall, London
Mon 18 Jun – Festival Theatre, Edinburgh
Tickets for the shows go on sale at 10am on Thu 29 Mar.