Scarlett Johansson to star in World War II movie Jojo Rabbit
Bang Showbiz
29 March 2018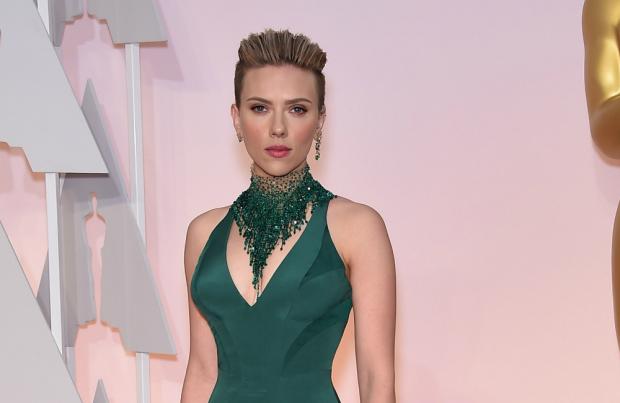 Scarlett Johansson is in final negotiations to star in the upcoming World War II movie 'Jojo Rabbit' helmed by Taika Waititi
Scarlett Johansson is in talks to star in the World War II movie 'Jojo Rabbit'.
The 33-year-old actress is set to play a mother who is hiding a Jewish girl in her home during the reign of Adolf Hitler but her German son discovers her secret, Variety report.
'Thor: Ragnarok' director Taika Waititi has penned the script and is set to direct and produce alongside Carthew Neal and Chelsea Winstanley and the film is slated to start production this spring.
Not much else is known about the film at the time of reporting but Waititi has reportedly been offered numerous offers to helm movies following the success of the third 'Thor' movie.
However, the New Zealand filmmaker - who is currently filming his 'What We Do in the Shadows' pilot - made it clear 'Jojo Rabbit' would be his next film.
Johansson will next be seen reprising her role as Black Widow in the highly anticipated 'Avengers: Infinity War' which is set for release this April.
The actress has appeared as the character seven times to date, but it has been reported she is set to star in the upcoming standalone movie based around the Russian spy.
As reported by The Wrap, 'Blacklist' screenwriter Jac Schaeffer has been hired by Marvel to work on a script, suggesting it could eventually become a reality.
While Johansson's contract was due to expire after 'Avengers 4' - which will hit the big screen in 2019 - it is said she may have signed an extension to continue playing the former spy.
As the money-spinning franchise looks towards its Post-Phase Three - which includes all the movies made after 'Avengers 4' - Johansson has admitted to having mixed feelings.
Speaking recently on the set of the fourth 'Avengers' film, she said: "It's bittersweet to imagine not having these films to come back to.
"I've been living this story with these people for 10 years through ups and downs. We've built a great family. Personally, it feels like a loss."