This page contains one or more affiliate links. If you follow one of these links, and make a purchase, we receive a commission.
Get £10 off your first crate of craft beer from Beer52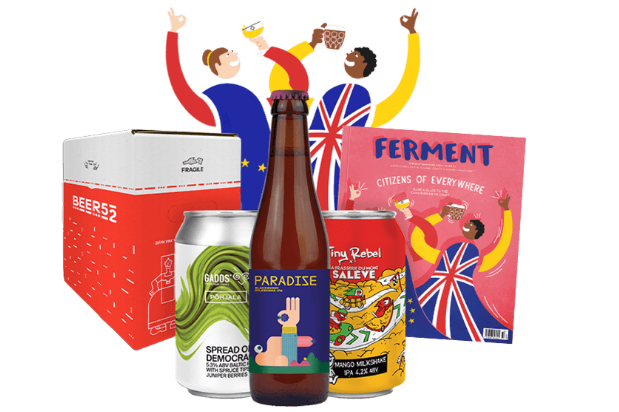 Get eight hand-selected beers, a snack and magazine for less than £15
Beer52 is the UK's leading Craft Beer Club and a haven for lovers of craft beer. Looking to expand on your expertise or simply try something new? We've got you a £10 discount on your first case from the Craft Beer Discovery Club with free delivery as an added bonus.
Each Discovery Club delivery includes eight delicious craft beers from microbreweries round the world, hand-picked by the experts at Beer52. These small-batch beers are brewed for maximum taste, not volume. Experience flavour to the fullest.
Using the discount code LIST2 to claim your voucher, you can get £10 off your first case of eight selected beers, a fermentation magazine, a bonus snack, and quick free delivery. Subscriptions are priced at £27 a month and can be cancelled at any time.
Terms & conditions
This coupon code is valid for UK residents aged 18 or over, and entitles you to £10 discount towards your first crate of craft beer from Beer52. Delivery is Free, so there are no hidden charges, and crates cost £24 each month. This voucher can only be used once, and cannot be combined with other vouchers or promotions. Memberships can be cancelled at any time. Full terms at beer52.com/terms.