This page contains one or more affiliate links. If you follow one of these links, and make a purchase, we receive a commission.
Pact discounts — get £5 off or get a free Hario V60 Drip coffee maker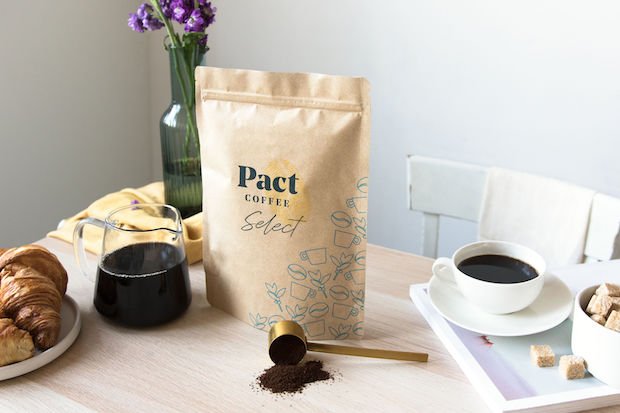 Coffee enthusiasts rejoice: London-based coffee company Pact are offering readers of Data Thistle two exclusive offers to help get you started on your journey towards drinking better-tasting, ethically sourced coffee.
Pact provide caffeine lovers in the UK freshly roasted coffee from all over the world. They only source the best coffee and promise to pay farmers 25-125% over Fairtrade rates, and always get coffee to your door freshly roasted with plenty of roasts and varieties to choose from.
Their handy and flexible coffee subscription service delivers the goods right to you and can be easily altered, paused or cancelled at any time.
To give you a taste of their service, we're offering readers who sign up to Pact:
- take £5 off your first bag of their award-winning Planalto coffee (plus free delivery)
OR
- get a free Hario V60 drip coffee maker (RRP £11 plus free delivery) starter kit
To make the most of the offer that best suits you, no discount code is required, simply shop via the links above for your £5 off or free Hario V60 drip coffee starter kit and the promotions will be applied. Await your delivery and enjoy fresh coffee on us.
Terms & conditions
T&C Free V60 Kit offer applicable with first coffee bag, when you sign up to a Pact plan. Pause or cancel your subscription anytime.
£5 will be credited when you sign up to a Pact plan making the first bag £2.95. You will be entered into a recurring Pact plan on the Select range. You can cancel at any time. Valid on Planalto coffee only. Offer is limited to one per person. Next day delivery when ordered before 1pm, Mon-Fri.
For full T&Cs visit Pact.