Get a 20% discount voucher for Vela Flower's flower delivery service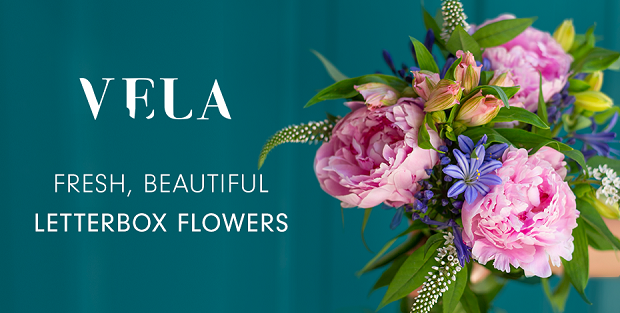 The List, in association with Vela Flowers, is offering you a discount coupon for 20% off your first delivery of freshly selected flowers.
Vela Flowers are an independent business based in North Yorkshire delivering stunning, seasonal blooms to homes all across the UK. Vela bouquets change weekly, and are hand-selected by the Vela florists on the day of shipment.
Perfect as a colourful treat for your home or as a gift for that special occasion. Receiving flowers has never been so easy, as bouquets are sent to you or a loved one in a convenient parcel that fits right through your letterbox.
This exclusive voucher code entitles you a 20% saving on your first delivery of flowers. Choose a one-off purchase or join their floral subscription programme. The subscription is flexible and can be tailored to you to ensure your home is filled with fresh blooms whenever you choose.
To claim your discount head over to the Vela Flowers site, select your desired delivery preferences and enter the discount code THELIST20 at the checkout.
Terms & conditions
- 20% discount offer valid for your first flower delivery only. Further deliveries will be charged at the normal rate.
- Flower delivery voucher code is valid for one use per customer
- UK residents only