FFS women's shaving subscription service - save £3 or 15% on your first box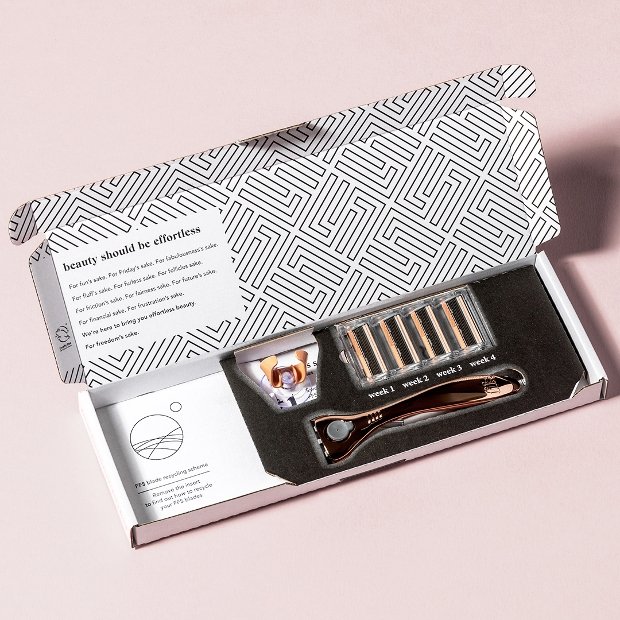 Save £3 on your first box when you subscribe to the award-winning shaving subscription service
FFS Shaving delivers unparalleled shaving equipment right to your door. Their convenient, cost-effect and eco-friendly subscription service has been crafted with the best intentions in mind.
Each razor handle has been specially designed to ensure a close shave that is friction and rash-free. The product is such a hit that it won the 2019 Beauty Award for Best Hair Removal Product and has received rave reviews from The Guardian, Vogue . At The Beauty Shortlist Awards, 2021 FFS took home the Editor's Choice Award as well as Best Recyclable Self-Care Product for the Rose Gold Handle.
FFS are on a mission to tackle unwanted waste. All deliveries come in recyclable packaging and each razor is made with a reusable metal handle. What about the blade you ask? Well, that can be recycled too with the FFS Blade Recycling Scheme. To get you started with FFS, we're offering our readers a discount trial kit.
Save £3 on your first subscription box and choose from a range of handles available. For £3 off use the code BOX3OFF at FFS or save 15% with code 15OFF or check out the trial kits below.
Sign up for the Olive starter set for £9 and receive:
✓ premium chrome metal handle
✓ 4 diamond-coated blade heads
✓ shower holder
✓ free facial wax strips
✓ free delivery
Sign up for the new powder-coated range for £9.95 and receive:
✓ reusable razor head with colour coated finish
✓ 4 x blade heads
✓ free shower holder
✓ free delivery