This page contains one or more affiliate links. If you follow one of these links, and make a purchase, we receive a commission.
Get 25% off healthy, organic and fun cooking kits for kids from Little Cooks Co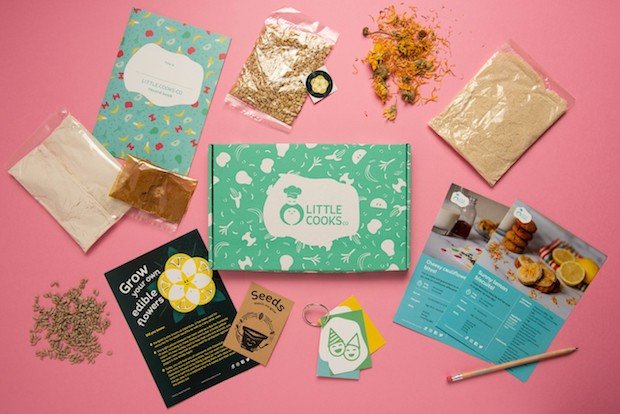 25% discount on the first Little Cooks Co cooking kit + free delivery.
Little Cooks Co have crafted healthy, fun and organic cooking kits for kids that are conveniently delivered through your letterbox. Their cooking kits encourage families to spend time cooking and eating together whilst equipping children with the skills and confidence to be adventurous in the kitchen.
Each box contains recipe cards and collectable stickers alongside all the dry ingredients you and your family need to bake something special at home. Recipes vary from millionaire shortbread to strawberry muffins, and most dietary needs are accommodated. Additional savoury recipes included in each to try out. All ingredients are organic, refined sugar-free, pre-measured for ease and 100% eco-friendly.
Why choose Little Cooks Co?
★ all ingredients are healthy, organic and pre-measured
★ subscriptions vary from 1-12 month flexible plans
★ child-friendly baking recipes with pre-measured ingredients
★ table talk cards, activities, a cooking record and collectable stickers all included
★ designed by a qualified nutritionist
★ all kits have a 3-month shelf life
★ letterbox friendly
★ plans from just £8.33 a month
To get you started on your Little Cooks Co, adventure you can enjoy 25% off the first cooking kit delivery. To redeem this offer there is no discount code necessary, head to Little Cooks Co, choose a subscription to suit your family and the discount will be automatically applied.
Terms & conditions
Little Cooks Co discount code automatically applied at the checkout. Valid for new customers only. Choose a one-off delivery or subscribe for up to 12 months. UK only.