Get 10% off Wild Natural Deodorant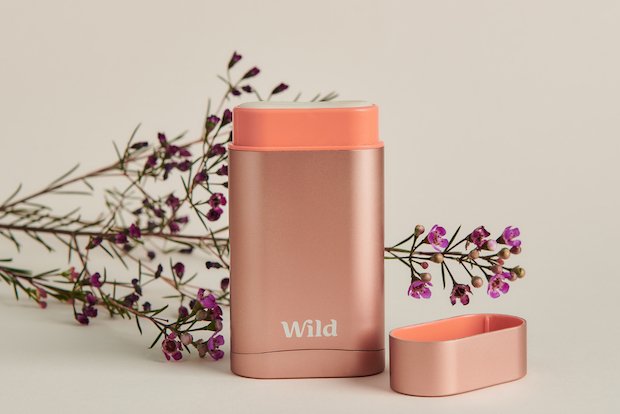 Save 10% on the the world's first single-use plastic free, compostable refill natural deodorant.
Wild is a London-based natural deodorant company that focuses on quality, performance and sustainability. They utilise the powers of the natural world to create an effective, long-lasting deodorant that is free of aluminium and parabens whilst also being cruelty-free and vegan.
We've teamed up with Wild to offer you an exclusive discount code for 10% off their all-natural deodorants. To save 10% on your new favourite natural deodorant, head to wearewild.com, select a holder and deodorant kit to get you started and apply the discount code DATATHISTLE10 at the checkout.
Scents include Fresh cotton & Sea salt, Coconut & Vanilla and Orange & Neroli. This month Wild will also be launching a brand new Raspberry Ripple scent just in time for summer. Wild believes harnessing the powers of nature and our environment will create a healthier, happier (and better smelling) future for everyone.
Their beautifully designed aluminium cases that will last a lifetime come in 5 colours, and can be easily refilled with the deodorant that comes in a biodegradable bamboo refill. For every deodorant sold, Wild donates a percentage of the sale to planting trees via OnAMission. Wild is a carbon positive company, offsetting all its activity to ensure their overall output is beneficial to the environment, meaning you can do good while smelling great.
Head to www.wearewild.com and use the exclusive code DATATHISTLE10 at the checkout to get 10% off your order.
Shop Wild Natural Deodorant with 10% off
Wild deodorant review: one year since making the switch to natural deodorant

3 Mar 2021
'It's great to have settled on a waste-free and reliable product that I will no doubt use for years to come'
I started using Wild deodorant one year ago when the brand launched the first-ever single-use plastic-free fully compostable all-natural deodorant. It's a big title indeed and so when searching for good sustainable and waste-free health and beauty…
Wild natural deodorant review: 'A welcome addition to my morning routine'

22 Apr 2020
Stay fresh during lockdown and be good to the earth with this long-lasting, cruelty-free deodorant
The switch to natural deodorant is not an easy one. There are plenty of homemade products that sure, smell nice and are neatly packaged, but don't hold their own when it comes to being sweat-proof. Changing to natural deodorant means changing your…
Terms & conditions
One use per customer. 10% discount only valid on products at wearewild.com. Check Wild for full T&Cs of this offer.