Try smol free: just pay £1 P&P — high performance, eco-friendly laundry & dishwasher capsules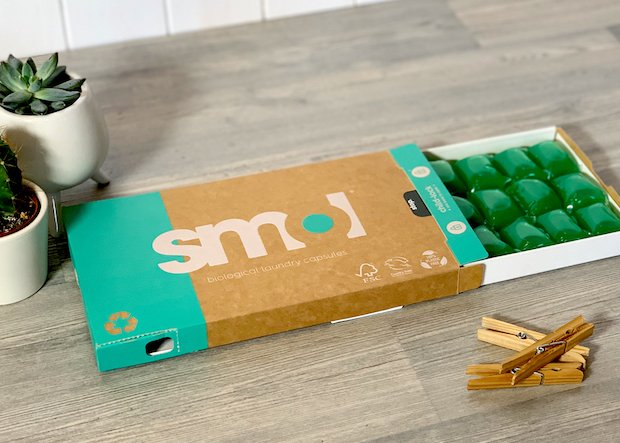 Make the eco-friendly switch and save upto 50% on your regular brand
smol are changing the way we do our laundry and dishwashing for the better. Forget animal-tested, chemical-heavy products and make the switch to smol's eco-conscious, cruelty-free and high-performing laundry capsules and dishwasher tablets.
No more running to the store for products; this convenient, flexible subscription service delivers products to you in 100% plastic-free recyclable packaging that fits through your letterbox at intervals that suit. Try smol for free (pay £1 P&P) and prepare to fall for this convenient new way of living.
Try 9 smol dishwasher tablets for all-in-one cleaning. That means no need for salt or rinse-aid. Using smol technology, the tablets make up the perfect dose of everything you need for a sparkling clean wash.
Try 9 smol laundry capsules and get clean laundry with the unique smol technology. Their world-class concentrate laundry capsules are available in bio and non-bio.
Terms & conditions
Offer entitles you to a 9 free capsules when you subscribe to smol. One free smol trial per customer. Pause or cancel anytime.