Save £5 on any Gadget Discovery Club subscription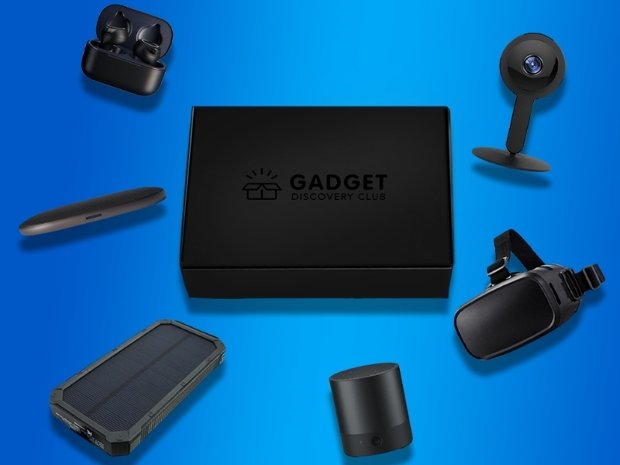 Save £5 on your first delivery and start unboxing new gadgets every quarter
Gadget Discovery Club is one of the most unique subscription boxes around. They curate state-of-the-art gadgets, expertly picked by their tech buyers, and ship out one-four items every three months to subscribers. Folks across the globe are unboxing up to four new gadgets every quarter and upgrading their tech lifestyle with ease. Join them and save £5 on your first box.
How does Gadget Discovery Club work?
Let GDC know if you're nowhere close to tech-savvy, a frequent gadget user or a total gadget geek. The subscription will be tailored to your current lifestyle and can be paused or cancelled anytime. Sign up, select your plan, await your first delivery, and enjoy your new tech.
What gadgets can I expect?
Boxes include smart home devices, new music tech, wearables, smartphone gadgets and much more.
Want to know more? Check out their multiple 4/5 star reviews from their very happy customers.
Save £5 on your subscription with The List's exclusive discount code LIST5.
Gadget Discovery Club prices start from £63 per box annually when you pay upfront or £69 quarterly. Tailor your subscription for yourself or gift it to a friend.
Terms & conditions
The Gadget Discovery Club discount code cannot be combined with any other ongoing offer or promotion. This offer cannot be redeemed for cash. One use per customer. Not valid for pay in instalment plans.