Face mask offer: 3-for-2 and 20% off Curb masks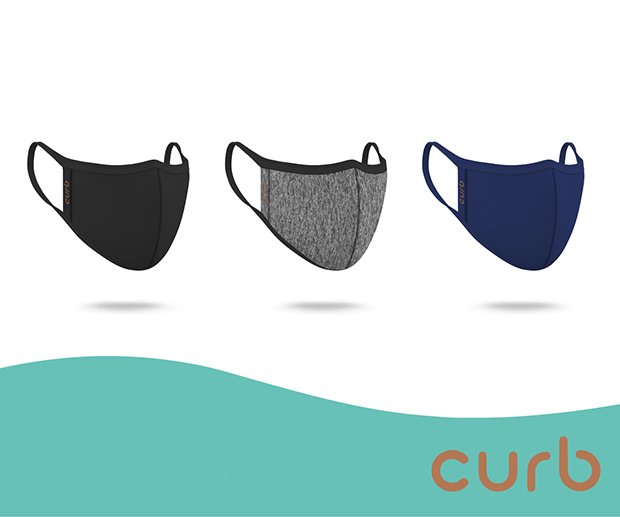 Save 20% on Curb reusable face masks. Stylish, breathable, reusable.
There are plenty of things people want from a trusty face mask and Curb have designed with those concerns in mind. Curb masks are made in adult and child sizes and are designed to be dual-fit meaning they can be worn high up the nose (curve cut) or across the nose (straight cut). For 20% off your order, use the code LAUNCH20 at the checkout.
Each Curb mask is...
Breathable for maximum airflow and comfort
Soft thanks to a cotton lining
Safe with three layers for essential protection
Stretchable for a flexible fit
Reusable, washable and eco-friendly
Practical with an air pocket for breathing and talking
Storable with a free caddy to keep your mask clean
For every mask bought, Curb donate a PPE mask to a care home, hospice or local charity. Save 20% on your Curb face mask order for a limited time only with discount code LAUNCH20. This discount code can also be used in conjunction with their 3-for-2 offer.
Terms & conditions
Apply the discount code for 20% off your entire order. Curb discount can be used with the 3-for-2 offer. Valid for a limited time only.