Try FFS men's shaving subscription service for £4.95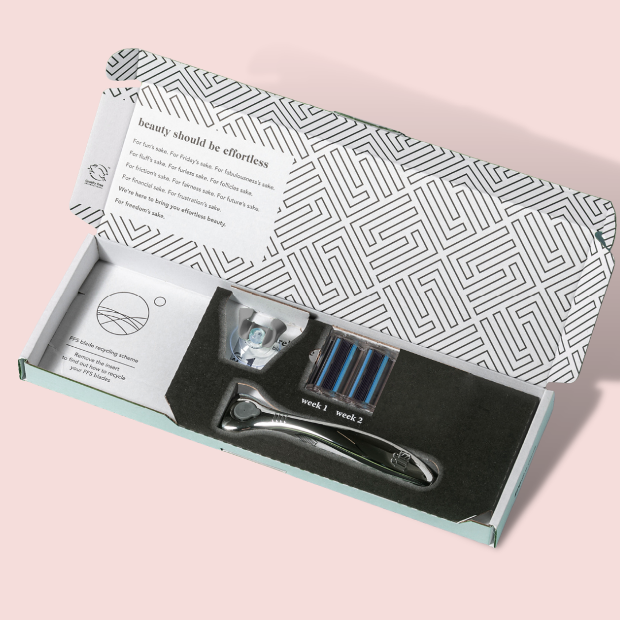 FFS Shaving delivers unparalleled shaving equipment right to your door. Their convenient, cost-effective and eco-friendly subscription service has been crafted with the best intentions in mind. Subscribe to a shave plan and get a brand new razor and fresh new blade heads delivered to you whenever you need them.
Try the all-new men's Fir starter pack for just £4.95 for a limited time only when you subscribe. The bundle is worth over £30 and comes with free delivery. The black chrome handle is made to be perfectly weighted with an ergonomic design for effective shaving.
What's included in the offer?
✓ Premium silver chrome metal handle
✓2 SmoothGlide blades, optimally spaced for face shaving
✓Lubricating Vitamin E strip
✓AccuBlade precision trimmer
✓Handy Shower Holder
Best UK men's shaving subscription services and how to trial them

18 May 2020
Gone are the days of over-designed razors sold at top whack prices! There's an affordable razor delivery service for you
In the days of reduce, reuse, recycle it has never been easier to do your bit and minimise the impact of everyday tasks such as shaving. A task that was once inconvenient, costly and plastic-filled has been reimagined with these points in mind. Shaving…
Terms & conditions
The discount is valid on the starter set when you enter into a rolling blade subscription plan. Pause or cancel anytime. No discount code necessary, shop via the links.