This page contains one or more affiliate links. If you follow one of these links, and make a purchase, we receive a commission.
Try FFS men's shaving subscription service for £4.95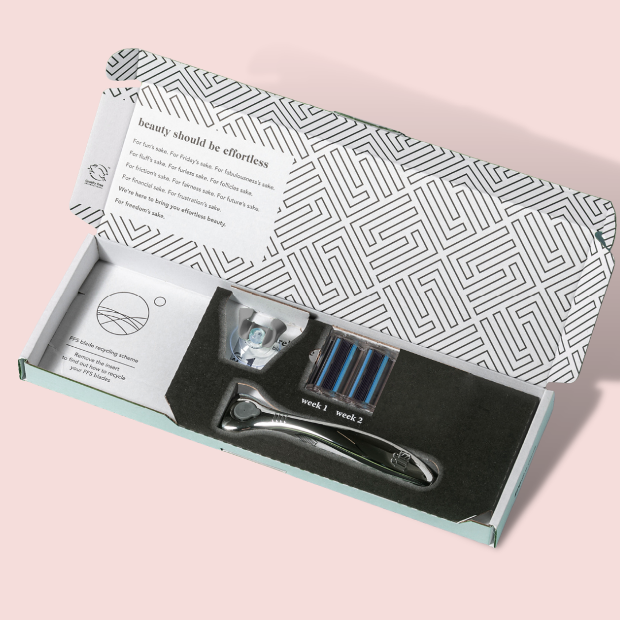 FFS Shaving delivers unparalleled shaving equipment right to your door. Their convenient, cost-effective and eco-friendly subscription service has been crafted with the best intentions in mind. Subscribe to a shave plan and get a brand new razor and fresh new blade heads delivered to you whenever you need them.
Try the all-new men's Fir starter pack for just £4.95 for a limited time only when you subscribe. The bundle is worth over £30 and comes with free delivery. The black chrome handle is made to be perfectly weighted with an ergonomic design for effective shaving.
What's included in the offer?
✓ Premium silver chrome metal handle
✓2 SmoothGlide blades, optimally spaced for face shaving
✓Lubricating Vitamin E strip
✓AccuBlade precision trimmer
✓Handy Shower Holder
Terms & conditions
The discount is valid on the starter set when you enter into a rolling blade subscription plan. Pause or cancel anytime. No discount code necessary, shop via the links.